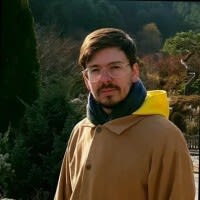 Do you remember the last time your pet got sick? Think back to the concern you felt for your furry friend, your confusion over the cause of the sickness—and your worry about the thought of paying for medical treatment. If you want to avoid feeling that way again, then it may be time to consider protecting both your pet—and your wallet—by investing in affordable pet insurance.
What Is Pet Insurance?
Pet insurance is a form of insurance specifically designed to help cover the cost of medical treatments. In exchange for a monthly or annual fee, you're reimbursed for veterinary expenses if your pet is sick or injured or needs specialized care. Most pet insurance carriers offer protection for cats and dogs, but some also cover rabbits, horses, birds, reptiles, and/or exotic pets.
Although pet insurance policies differ from carrier to carrier, most plans are structured in a similar way around a deductible. This is the amount you must pay out of pocket before your insurance will reimburse you for medical expenses. Deductibles typically range from $100 to $1,000, with some carriers offering deductibles as low as $0.
In addition to a deductible, your policy also includes a reimbursement rate. This is the percentage that your insurance company will reimburse per expense after you've met your deductible. For example, if you have a $200 deductible and a reimbursement rate of 80%, a $1,000 veterinary bill will cost you $360—or $200 + (($1000 - $200) x 0.20).
Your coverage limit equals the amount that you can claim for reimbursement per incident or per year. Most policies have a cap of around $5,000, but some carriers offer more expensive policies that come with unlimited coverage.
As with most insurance, pet insurance policies have waiting periods that determine when your coverage begins. These can vary from as little as two days for accidents to up to 12 months for specific medical issues like knee injuries.
Benefits of Pet Insurance for Pets
According to the American Veterinary Medical Association, approximately 82.8% of dog owners and 54.3% of cat owners brought their pets to a vet at least once in 2016. At the same time, nearly 28% of households can't afford to pay for their pet's veterinary care.
The most obvious benefit of pet insurance, therefore, is that it makes it easier for your pet to get the medical care they're likely to need. As well as having cover for costly emergency treatment, being able to afford regular checkups will also drastically improve your pet's quality of life.
But consistent medical care financed with pet insurance doesn't just help your fur baby live better— it could also help them live longer. Pet insurance allows you to address your pet's health issues before they become more serious. It's no guarantee, but it does ensure you're in a better position to afford the treatment that could allow your pet to live a long and happy life.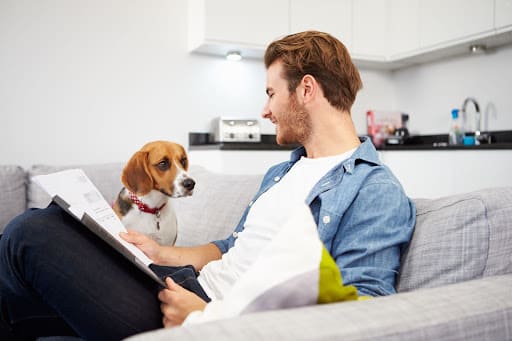 Financial Benefits of Pet Insurance
In addition to protecting your pet's health, pet insurance also comes with numerous financial benefits. Here are a few of the factors I consider when evaluating pet plans:
1. Save on expensive treatments and emergency care
Around one in three pets requires emergency treatment each year. Treatments for certain injuries and conditions can cost hundreds or thousands of dollars. Without insurance, medical bills can quickly become unaffordable for all but the wealthiest pet owners. Pet insurance ensures that you can continue to pay for your pet's medical care regardless of the costs.
2. Save on increasing costs as pets age
Like humans, older animals tend to have more health issues than younger ones, and they're also more likely to get injured. In addition, senior pets often require more individualized care and attention. This might include medication, specially formulated diets, and complicated surgeries. Investing in pet insurance ensures that you're able to keep up with your pet's medical bills as they age.
3. Cover routine treatments, medications, and checkups
Preventative healthcare is important for making sure minor problems don't turn into chronic issues. Most vets recommend that your pets get a regular checkup at least once a year. This can increase to twice a year for older pets or those with certain health conditions. With pet insurance, you can offset the cost of your pet's routine checkups, medications, and treatments.
4. Coverage for your pet's pre-existing conditions
A pre-existing condition is a disease or problem that your pet has prior to taking out insurance. Pet parents will find few issues more expensive or more difficult to deal with, as most insurance policies don't cover pre-existing conditions. However, a rare few do, and this could save you hundreds or even thousands of dollars over the lifespan of your pet. Additionally, getting your pet insured before a condition arises could mean significant savings.
5. Options for wellness coverage
In my opinion, it's the little things that matter most when it comes to providing your cuddly companion with quality care. This is where optional wellness packages come in. For an additional fee, wellness packages include coverage for procedures such as spaying, neutering, vaccinations, or flea and heartworm medication.
If you want to ensure you can afford to give your pet the best possible care, then you should consider adding a wellness package to your standard pet insurance policy.
What Does Pet Insurance Cover?
There are three basic types of best insurance policies: accident-only plans, accident and illness plans, and wellness or preventative plans.
Accident-only plans cover medical treatments for injuries such as broken bones, while accident and illness plans also include coverage for diseases, infections, allergies, or other long-term health problems. Meanwhile, wellness and preventative plans cover checkups and treatments such as immunizations, spaying and neutering, or flea and heartworm medication.
When looking at the industry as a whole, most pet insurance plans cover the following:
Accidental injuries
Illnesses
Diseases
Dental issues
Cancer diagnosis and treatment
Testing
Prescription medication
Unless your carrier offers additional wellness packages or specialized care plans, most pet insurance plans do not cover:
Pregnancy or birth
DNA testing
Cosmetic or elective procedures, including declawing, ear cropping, or tail docking
Injuries, accidents, or illness caused due to illegal activity, neglect, or cruelty
Preventative care, such as annual exams, shots, and heartworm tests
Exam fees
Pre-existing conditions
That said, each carrier has their own unique terms and conditions. I encourage you to shop around and look for a policy that includes the right mix of coverage for you and your pet.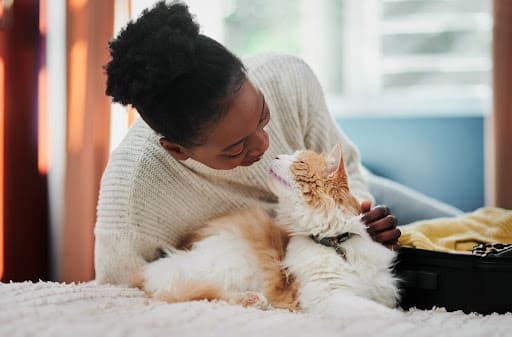 Pet Insurance Quotes Compared
| | Embrace | Spot | Pets Best |
| --- | --- | --- | --- |
| Waiting period | 2-14 days | 14 days | 3-14 days |
| Coverage limit | $5,000-$30,000 per year | $2,500 per year to unlimited | $5,000 per year to unlimited |
| Reimbursement rate | 70-90% | 70-90% | 70-90% |
| Deductible | $200-$1,000 | $100-$1,000 | $50-$1,000 |
Bottom Line: Get Your Pet Covered
For most people, pet insurance is a worthwhile investment in their pet's health. Additionally, the cost is usually more than outweighed by the savings for preventative, diagnostic, and emergency treatment.
Ultimately, what I like best about pet insurance is the peace of mind that it brings. It's worth the cost to be able to enjoy spending time with your pet without worrying if you can continue to provide them with the best possible care.