Get the lowdown on life insurance, including all the different policy types, what's covered and how to apply.
Savvy planning can ensure that you or your family members are covered if faced with the death of a loved one. The ideal tool to guard against a sudden lack of income or ongoing financial obligations is a life insurance policy, and there are a number of choices available. Make sure you compare life insurance providers before you make any decisions to ensure that you get the policy most suited to your family.
Types of Life Insurance
There are different types of life insurance coverage available and are designed to serve different policyholder needs and wants. The degree of variation means that individuals of all ages and backgrounds can find the right policy. For instance, term life policies are generally a good choice for younger people who want inexpensive, steady rates and coverage with a defined expiration. On the other hand, flexible permanent life plans that accrue cash value or enable the policy owner to adjust premiums and death benefits at will are more appropriate for individuals whose needs change over time.
Term Life Insurance
Term life insurance is simple and is an appropriate option if you want cover for a defined period, replacing an income, or protecting a financial obligation like a mortgage. Depending on the provider, term policies usually come in 2 different forms:
Level premium term life
This offers coverage for 10, 15, 20, or sometimes 30 years at a fixed monthly rate. The fixed rate per month keeps you insured for the value of your policy over the entire length of the term, until it expires. Its simplicity is one of the reasons why it is often cheaper than other plans.
Budgeting with a term life insurance policy is easy because the rate never changes, and customers can apply for a death benefit that is the same amount as their mortgage. You pay a small premium each month to ensure that in the case of your untimely passing, your family will be able to continue making mortgage payments.
Yearly renewable life
This is another type of term policy that expires once a year and can be renewed with no break in coverage, though policyholders are subject to changing rates. This is ideal for those who believe their income will increase in the coming years and want more flexible protection.
One interesting feature of this type of cover is the return of premiums rider, which refunds money paid as premiums to the policy owner when he or she outlives the term. Another is the convertible rider that exempts policyholders from taking a medical exam should they want to convert their term policy into a permanent life policy spontaneously. Riders are additional benefits that supplement the features of a normal life insurance policy, and some of the unique riders from competing insurance providers are what set them apart.


Ethos
Ladder
Bestow
Term Length
10-30 years
10, 15, 20, 25, 30 years
10, 15, 20, 25, 30 years
Age Group
20-85
20-60
18-60
Stand Out Features
✓ No medical exams required for term life
✓ Whole life policies available for those 65+
✓ Coverage up to $8M
✓ 100% online process for coverage up to $3M
✓ No medical exams, ever
✓ Premiums start as low as $10


Visit Site
Visit Site
Visit Site
Compare more term life insurance providers
Whole Life Insurance
A whole life insurance policy will cover you for your entire life and can be useful when paying for all the expenses that arise when someone passes, such as funeral costs, estate planning, medical care and financial protection for the surviving spouse. Payment is guaranteed, provided policymakers meet the monthly premium obligations.
Premiums for these policies are typically higher than those of term life plans, however the flexibility that financially savvy customers enjoy with whole life plans make them worthwhile. There are also plans that allow policyholders to adjust their premiums upwards to receive a bigger death benefit, or take advantage of the policy's cash value in other useful ways. Dividends are paid on some whole life plans that can either add value to the death benefit or are received as cash. Additionally, other plans allow policy owners to withdraw money directly from the policy or take out loans against its value, and the death benefit is tax-free when it is paid out.
Whole life policies often come with an assortment of riders that provide additional special features, which vary by provider. A common rider is the ability to accelerate benefits when the policy owner falls ill, helping cover medical expenses and other long-term care needs.
Compare whole life insurance providers
Supplemental Insurance
Major life insurance providers also offer policies that are designed to complement existing coverage simultaneously. One example is mortgage protection, which is a type of policy that covers you if you want to ensure the payment of your mortgage should you prematurely pass.
Another common supplemental policy is to protect against accidental death. These policies can be stacked on other policies and pay out a portion of the death benefit on top of the initial coverage if death should occur on public transportation, if the policyholder is dismembered, or accidentally injured.
How to Apply for Life Insurance
The process of applying for life insurance always begins with determining the amount of coverage and monthly rate that is approved for each customer. For some providers, such as Bestow, this is done via an easy quoting tool, which takes some basic customer information and runs it through an automated calculator before listing a price and a way to apply for coverage. With other providers, receiving a quote may not be quite as straightforward as quotes are only available via speaking with a representative. The application processes vary widely between providers.
After the online tool, the agent or representative uses the financial, medical and other personal information provided to determine an appropriate amount of coverage. You'll then need to undergo a medical exam, unless the provider offers an exemption, and it must be performed within a certain period after applying.
Companies such as Ethos and Ladder offer instant coverage through an online application, exempting many from the medical exam that is often necessary before receiving approval. This allows those who need a quick coverage solution to resolve the matter within a couple days rather than the weeks it takes with some providers. Regardless, once approval is finalized, policy coverage begins immediately alongside monthly premium payments.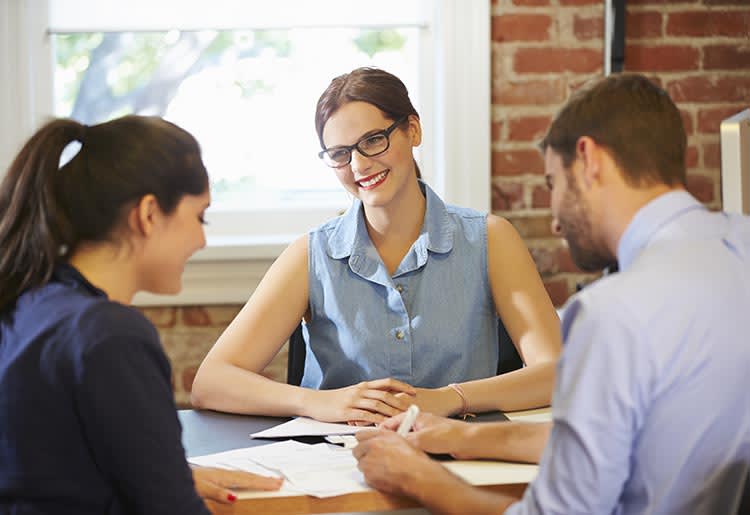 About Prequalification
If you don't want multiple applications for life insurance showing up in your public record you can take advantage of the prequalification services offered by many providers. This process enables you to receive an accurate quote for the rate and coverage based on existing circumstances plus the ability to receive that rate while not appearing as an application in your personal history. Considering that past insurance applications may impact the coverage or rates that apply to current applicants, this may be a smart decision.
Get a fast, free quote from Bestow now
Determining Factors Behind Rates and Coverage
The rate that a life insurance policyholder pays is based on several factors, the first of which is the risk of mortality taken on by the provider. Insurance providers are taking a chance that their policyholder will die before the total premiums he or she paid cover the death benefit. Each life insurance company uses a different underwriting methodology to arrive at the rate that will adequately cover any individual. This underwriting likely considers all current policyholders, the estimated amount of death benefits that the provider will need to pay during the upcoming year, health status, age, smoking habits, income, and a wealth of other personal and financial details.
Interest on investments is another factor that helps determining coverage rates. Providers offer policies to millions of people, and for many of them, it is their sole investment. One way that providers guarantee they have the financial ability to handle such responsibility is by wisely investing policyholder premiums.
Marital Status and Covering a Family
While a couple might be comfortable with a typical term life policy to cover a mortgage, if they get married their combined incomes will increase their coverage needs as well. A baby brings a whole new element into the equation, and thankfully there are policies provided by several companies that cover families well.While there are many individual life insurance plans that have coverage big enough to provide for a family's financial needs, sometimes covering a child or spouse is a good idea too.
Covering a spouse is important as well. Stay-at-home husbands or wives perform a service that would exponentially increase the costs incurred by their family should they be suddenly absent. Taking out a separate policy is recommended even if the policyholder provides no income, and there are also riders for some whole life policies that provide additional benefits for a stay-at-home spouse.
Family plans are available that cover all members as a unit, with only one premium paid each month to cover a spouse and children as well. These plans start at the policyholder, usually the head of a household, and add premiums per month for spouses and children
How Payout Happens: Fixed vs Variable
When the policyholder dies within the term, whether it's a 1-year renewable, a 20-year term or a whole life policy, the death benefits specified in the agreement are paid to a beneficiary. The beneficiary is mentioned by name in the policy, with most policyholders choosing to list their spouse or immediate family members.
The beneficiary needs to file a death claim with the life insurance company and provide proof of death in the form of an official death certificate. The way payout occurs is stipulated within the policy, with many policyholders choosing the standard fixed lump sum option, which provides the death benefit in a single cash payment to the beneficiary.
There are also life income options that pay a fixed rate per month until the beneficiary dies, which is ideal for elderly people who need a stable stream of cash. The opposite end of the spectrum is the variable payout method, which rewards a percentage of the policy's investments, that the policyholder made over time while assuming the risk for these choices. These can pay much more depending on how successfully the investments performed. If these are not variable enough, one can find specific income policies that let the beneficiary choose how much money they want and on what type of schedule it will be disbursed.
Our Top Choices of Life Insurce Providers

Ladder strives to provide a painless way to get life insurance coverage, so you have peace of mind. You can:
Apply for term life insurance that can flex as your needs change
Apply online and potentially get instant approval
Get a policy issued by Fidelity Security Life Insurance Company Kansas City, MO (rated A) and Allianz Life Insurance Company of New York (rated A+)
Ladder Visit Ladder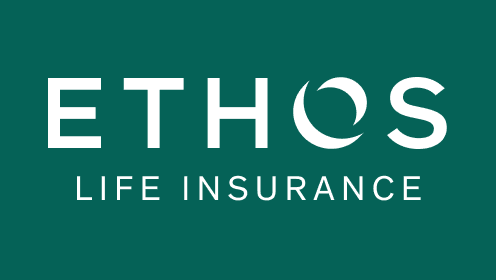 Another good choice, Ethos offers inexpensive term life insurance with no medical exams, and whole life insurance for those over 65. You can:
Qualify for a death benefit between $50,000 and $2M
Get an instant quote and qualify in minutes on their user friendly website
Get the right policy for what you need if you are between 20 and 85
Ethos Visit Ethos
Bestow offers a 100% online life insurance purchasing experience. You can:
Get quotes in seconds, and coverage in minutes
Choose from plans ranging from $50,000 to $1,500,000
Pay premiums starting at $10 per month
Bestow Visit Bestow
Bottom Line
Life insurance options today are more varied than ever, meaning that people in all stages of life can find a policy option. There are useful insurance calculator tools online that can help you figure out how much coverage you require, and talking to an agent can also be very helpful in determining the right choice.
Be sure to thoroughly research the plans, rates, riders and customer support reviews online before making any decisions. Life insurance is a smart, but significant investment to make, and it is always wise to take the first step from a place of knowledge.