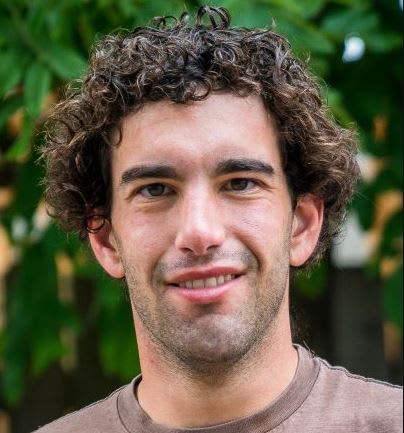 Life happens, and unexpected costs can sometimes knock us sideways. Not many of us have sizeable amounts of ready cash available. Other times, we don't want to wait and save up for large purchases or house renovations, instead it would be great to have the money right now.
That's where personal loans come in handy. Personal loans can be used for almost anything a borrower wants. In this guide, we'll take a look at 10 of the top reasons why people borrow money using personal loans.
What Is a Personal Loan?
A personal loan is an unsecured loan that can be used for almost any purpose. Borrowers don't have to risk their home or car as collateral and can get a lump sum of cash upfront. After that, borrowers just need to make monthly payments on their loans until the debt and interest are repaid.
While individuals can also use credit cards to borrow money for whatever purpose they want, personal loans typically carry much lower interest rates than credit cards. That makes them a good alternative for borrowers who don't plan to pay off a large expense within a single month.
The Top 10 Reasons to Get a Personal Loan
Here are 10 common reasons for getting a personal loan.
1. Repair or renovate your home
Home repairs and renovations can be costly. The average roof replacement costs $8,000, and many homeowners don't have that cash available.
Homeowners could get money for repairs using a home equity line of credit (HELOC) or a cash-out refinance. Both options offer lower interest rates than the average personal loan but require you to use your home as collateral.
If you're uncomfortable putting your home on the line, a personal loan offers an alternative with no collateral required.
2. Consolidate high-interest debts
Borrowers who have debts across multiple credit cards or other high-interest loans can use a personal loan to consolidate debts and get a lower interest rate. You can take out a personal loan equal to your debt, then use the money to pay off your credit cards. Then you just need to make monthly payments on that single personal loan instead of dealing with multiple card payments.
The biggest advantage to using a personal loan to pay off credit card debt is that personal loans typically have much lower interest rates than credit cards. This is particularly true for borrowers with good credit who can qualify for the lowest personal loan rates.
3. Pay off medical expenses
Around 1% of Americans owe at least $10,000 in medical debt. Paying off this debt can be a serious challenge, but a personal loan may be able to help.
While some hospital systems and care providers offer payment plans, others do not. Understandably, many individuals have difficulty coming up with thousands of dollars all at once. Taking out a personal loan enables these individuals to pay off their medical bills, then make smaller monthly payments towards the personal loan.
Helpfully, personal loans offer different terms and many personal loans have no prepayment penalties. So, individuals can get the monthly payment that's right for their personal financial situation and pay off their loan early if they find they have the extra money in their budget.
4. Paying for education costs
Most borrowers who need money to pay for education costs, like college tuition, turn to student loans. Federal student loans can cover up to $12,500 per year for undergraduate students, while private student loans can cover the remainder of educational costs.
However, not everyone qualifies for student loans. Non-traditional students, students who don't meet financial eligibility requirements, and students who are non-citizens may all have difficulty getting student loans. These individuals can use personal loans to pay for education-related expenses, including tuition, room and board, textbooks, and more.
5. Splitting up large purchases
Large purchases can be a significant financial burden. If you need a new computer, a new television, or a new kitchen appliance, it can be a challenge to come up with full payment for the item at the time of purchase.
A personal loan lets you split up large purchases. You can use funds from the personal loan to pay for the cost of the item upfront, then pay back the personal loan in monthly installments. If you find that you have the extra money in your budget, you can pay back the personal loan early to save on interest charges.
6. Paying for moving expenses
An out-of-state move can cost $5,000 or more if you hire a moving company to help. Even if you're moving to a high-paying job in another city, you won't necessarily get help from your company with moving expenses. It may also be a few weeks before you get your first paycheck.
If you need money to pay for moving expenses, a personal loan can help. You can use funds from the personal loan to cover all your costs. You can also take out a larger personal loan to cover any expenses you incur in your new city before your first paycheck arrives.
7. Covering funeral costs
The average funeral costs $5,000 per person in the US, which has been steadily increasing. For a grieving family, that can be a lot of money—especially if the deceased was the primary breadwinner for the household.
In some cases, a life insurance policy will help cover funeral expenses. However, it can take time for a life insurance policy to pay out, and most funeral costs occur within just a few days of the individual's passing.
A personal loan can help you pay for funeral expenses, and then you can use a life insurance policy's death benefit to pay back the personal loan. If the deceased didn't have life insurance, you could use a personal loan to split up the total cost of the funeral into monthly payments.
8. Paying for a wedding
According to a survey of 7,600 couples in the US, the average wedding costs more than $22,500. That's a significant amount of money to pay at once, particularly for young couples who are just getting their financial bearings.
While some couples are lucky enough to get help from their families with some wedding expenses, there's no way around the fact that getting married requires a lot of cash. Funds from a personal loan can be used for wedding costs, including paying for a venue, a photographer, or even a cake.
9. Funding auto repairs
While auto loans can be used to buy a new or used car, they cannot be used to repair your current vehicle. Whether your car needs serious engine work or a new set of tires, you can use a personal loan to help cover the costs.
The interest rate for a personal loan typically isn't quite as low as the rate for an auto loan. But in many cases, it makes much more sense to spend a few thousand dollars repairing your current car than to spend $28,000—the average cost of a used car, according to Kelley Blue Book.
10. Starting a business
Starting your own business is a dream for many self-driven individuals, but the cost of launching a business can be significant.
One way to get your business off the ground is to solicit funds from an angel investor or family member. However, finding funding this way can be as much work as running your business. Plus, angel investors often require an equity stake in your business in return for their funds.
Using a personal loan to launch your business lets you run your business your way, without strings attached. Just keep in mind that you're personally responsible for paying back your loan, even if your business doesn't succeed.
Conclusion
A personal loan is an unsecured loan that you can use for whatever purposes you want. Personal loans offer lower interest rates than credit cards and more flexibility than mortgages, auto loans, and other purpose-built loans. As a result, you can use a personal loan for everything from home and auto repairs to paying for moving expenses or launching your own business.
References
3. https://www.healthsystemtracker.org
5. https://www.forbes.com/home-improvement
6. https://www.tandfonline.com
7. https://www.businessinsider.com
8. https://www.kbb.com/car-news
9. https://www.investopedia.com