If you haven't applied for a personal loan before, you may not know what to expect. Thankfully, the process is pretty straightforward at most online lenders. Once you've decided on a lender, you usually just have to fill out a quick application. Then, the lender makes a decision and, if you're approved, deposits funds into your account a handful of days later.
If you are looking to compare different types of personal loans, try this helpful tool.
Overall, the borrowing process for online personal loans can be superior to other borrowing options in many cases. In particular, personal loans from online lenders may have the following advantages depending on your circumstances:
The ability to quickly get rate quotes based on your credit profile
The ability to compare quotes from several competing lenders
Interest rates that may be lower than credit cards and some brick and mortar lenders
Faster application processing
A defined repayment period when compared to revolving credit card debt
Less interaction with bank employees
What It's Like to Take out a Personal Loan Online
To get a better understanding of what it's like to take out a personal loan, we spoke with 3 people who've successfully done so using online lenders:
Jerry Brown, the owner of Peerless Money Mentor, used the peer-to-peer lender LendingClub to take out a $5,000 personal loan and consolidate his credit card debt.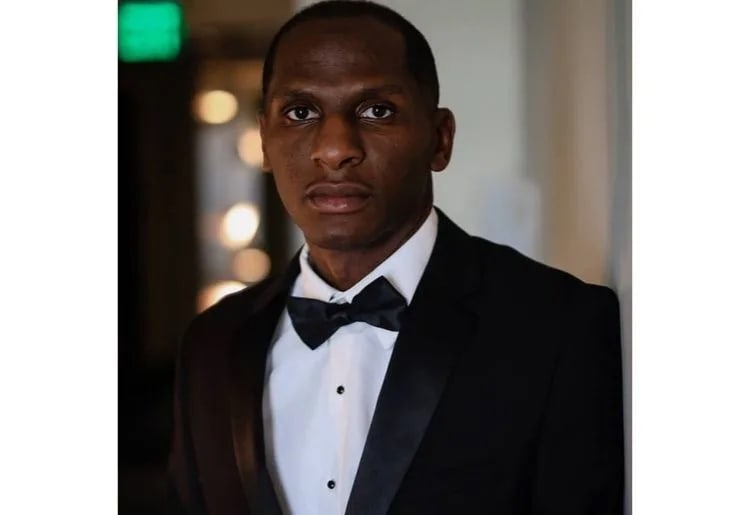 Logan Allec, CPA and owner of personal finance site Money Done Right, took out a $25,000 personal loan from Earnest to make improvements on his rental properties.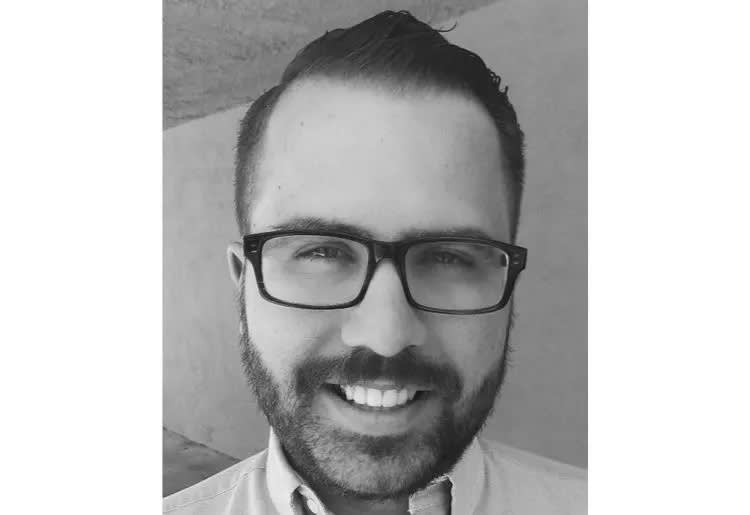 Kat Tretina, a freelance writer, took out a total of 3 personal loans online. She borrowed from Discover, SoFi, and LightStream. She used the proceeds from the loans to consolidate debt, finance a cross-country move and pay for the costs of a medical procedure above and beyond what insurance would cover.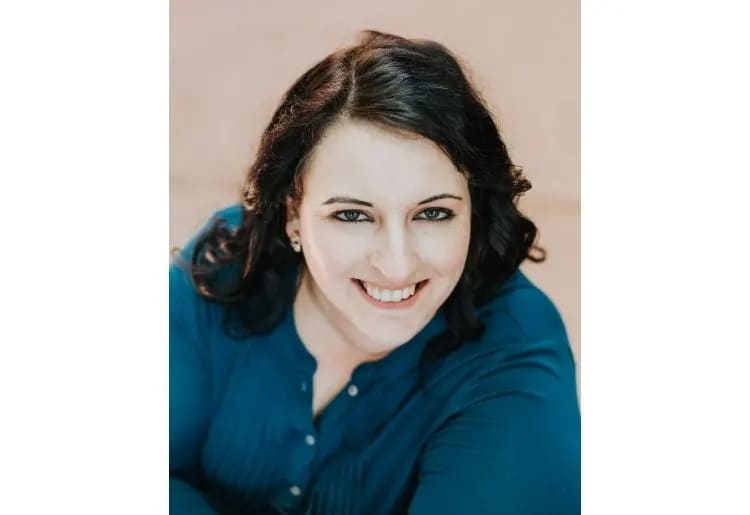 Personal Loans Can Be Used for Many Purposes
Taking out a personal loan can help you reach your financial goals faster. In Jerry's case, he took out a 5.99% APR personal loan to lower his interest rate on his debt. "In comparison to the terrible 25% average interest rates on my credit cards, this interest rate was lovely," he says.
You repay personal loans over a fixed term unlike a credit card's revolving line of credit. This can help you focus and pay your debt off faster. "If I wouldn't have refinanced my credit card debt, it would have taken me twice as much time to pay off my credit cards," says Jerry.
For the most part, you can use the money you receive from a personal loan for almost anything. Some lenders do offer different loan terms and interest rates depending on your intended use of the money. Other lenders offer a single set of terms no matter the purpose of the loan.
If you use the proceeds for the loan prudently, it can help your overall financial position. "I was able to sell one of my rental properties sooner than I would have otherwise, which created a large cash influx that I was able to invest in other things," says Logan.
Monitor the Impact On Your Credit Score
A personal loan can impact your credit score immediately and over time. Both Kat and Jerry saw increases in their credit scores after taking out personal loans. Logan, on the other hand, didn't notice any major change in his scores.
Depending on your situation, your score could technically increase or decrease. For example, applying for credit results in a hard inquiry that could temporarily ding your score. At the same time, using the proceeds of a personal loan to pay off a maxed-out credit card account could help improve your score.
How you manage your personal loan will affect your credit score, too. Missing a payment on your new loan will likely result in a noticeable credit score drop. That said, paying off your loan faster to reduce the remaining balance owed could help improve your credit score.
Taking Out a Loan Is Easier Than You Think
All 3 borrowers favored taking out a personal loan online versus applying for a traditional personal loan at a brick and mortar banking institution. Each had different reasons for doing so.
"Being able to do everything online and not have to talk to anybody is super convenient for me as a somewhat introverted millennial," says Logan. By taking out a personal loan online, you don't have to interact with a loan officer in person. You may not even have to talk on the phone, depending on the lender.
For Kat, the ability to comparison shop made online lending attractive. It's easier to compare online personal loan offerings of multiple lenders since you don't have to call or visit a local bank branch. "Many online lenders will allow you to get a rate quote with just a soft credit check, so it doesn't affect your credit score," says Kat.
The application process for online lenders tends to be more refined, too. After taking out his first personal loan with LendingClub, Jerry realized he wanted to take out another loan. He wanted to consolidate even more of his credit card debt.
Instead of using an online lender the second time, he decided to borrow from his local credit union. "This process, compared to the online one, was somewhat of a pain. The loan agent made me fill out paperwork listing all the loans I had outstanding. With LendingClub, I didn't have to do this, which made the process much simpler," says Jerry.
Finding a Lender That Fits Your Needs
If you need to take out a personal loan, the first step is finding a lender that meets your needs. You can find out which lender suits your needs by answering a few questions.
Lenders advertise personal loan offers often. You might see display advertisements on the websites you visit. Alternatively, you may receive personal loan offers in your physical mailbox or email account. Kat took out her first personal loan through Discover after receiving a pre-approved personal loan offer letter in the mail.
You can take more control over the process if you want to find the right lender for your needs. If you do an online search you'll be able to view a variety of personal loan offers from competing lenders. Then you can compare loan providers to find which offers the loan that fits your needs. Kat did this for her second and third personal loans.
Ultimately, she decided to go with the lender that offered the lowest interest rate. "I wanted to pay off my debt aggressively with each loan, and didn't want to be charged extra just for doing so," she says. When looking for lenders, she only considered lenders that didn't have prepayment penalties. You may have other factors that are more important in your loan shopping process. If so, focus on what is most important to you.
Logan had previously refinanced his student loan debt with Earnest. Rather than shop around, he decided to use Earnest to take out a personal loan.
When looking for a lender, realize that different lenders cater to different types of customers. Jerry, Kat, and Logan all had credit scores over 700, but some lenders focus on the needs of those with credit scores below 700, as well.
The Application Process
The process of applying for a personal loan doesn't typically involve many headaches. You need to compile some basic information and fill out an application. However, each lender may require different information or have slightly different processes.
For Jerry, the application process with LendingClub was simple. "Once I filled out the application and submitted it, I was approved within a matter of minutes," he says. Kat's application process with LightStream was straightforward, as well. "The application took less than 5 minutes and I was instantly approved," she says.
Depending on the lender, you may be able to apply in different ways. Most lenders support online applications. Some support applying over the phone or by using a mail-based application, too.
No matter how you apply, make sure to gather the following information to prepare for the process:
Name
Date of birth
Address and other contact information
Social Security number
Income
Information about other debt you may have including monthly payments
Employment information
How much you want to borrow
What you plan to use the money for
Bank account information for loan disbursement
Online applications tend to accelerate the personal loan application process. You can quickly enter all of the relevant information required to process your application. The information transmits to the lender instantly.
Once you submit your application, you may be approved or denied. "I applied online and was approved instantly," says Kat in reference to her SoFi personal loan. Alternatively, the lender may request more information. In some cases, they may require a human underwriter to take a look at your application before approving or denying you.
Applying for a loan with a company you've already done business with can speed up the process. Because Logan had already refinanced his student loans with Earnest, they already had his basic information such as his address and other contact information on file.
If you receive a pre-approval offer for a personal loan, the process can be a bit different. Pre-approval offers normally include a website to visit or a phone number to call where you can then input an offer number.
Kat had to enter additional requested information to redeem her preapproved offer with Discover. The process didn't end there, though. Discover required Kat to call their customer service team to verify her information. These calls can be common depending on the lender you choose.
Not all lenders work the same way. For instance, getting a loan through a peer-to-peer lender takes more time. "Once I filled out the application and submitted it, I was approved within a matter of minutes," says Jerry. He then had to wait for LendingClub investors to fund his loan before he knew for certain he'd receive the funds he requested.
What to Do If You Don't Get the Loan Terms You Want
Don't take an initial loan offer as a lender's final decision. If you have to talk to a customer service representative to verify information, take that opportunity to ask for better terms. This is exactly what Kat did with her Discover personal loan. "Initially, I was offered an interest rate over 11%, but because I had been a long-time Discover credit card customer, they lowered it to 9.99%," she says. It can't hurt to pick up the phone and ask your potential lender if you qualify for any rate discounts or if they can do anything else to lower the rate on the loans they offer.
Asking for a lower rate won't always work. In these cases, consider applying with another lender. Different lenders have different underwriting requirements and may be able to approve you for the loan terms you desire. Even so, if your credit score isn't ideal, your interest rate will likely reflect that.
Proactively work toward improving your situation if you don't immediately get approved for a personal loan that meets your requirements. If your credit score needs work, focus on building good credit health. Actions such as paying down balances, making on-time payments, and making other responsible credit building decisions may help.
If you have a high debt-to-income ratio, work on paying down your debt. In general, you can do this by increasing your income or cutting other expenses. Then, make extra payments on your other debt until you can get approved for the loan you need.
Receiving Funds from the Loan
Getting your personal loan application approved can be an exciting step in the process, but it isn't the final step. Next, you have to wait for the funds to show up in your bank account.
The length of time this takes varies based on the lender you used to take out your personal loan. For instance, LightStream deposited the funds in Kat's bank account within 2 business days of her approval.
Check with the lenders you're considering to determine how long it will take to receive your money. Be careful to read the fine print. Many sites advertise how fast they may be able to disburse funds, but sometimes the process can take longer than the average wait time.
Peer-to-peer lenders can take even longer to disburse funds. Investors must fund a loan before the money gets to you. Even after investors funded Jerry's loan, LendingClub stated it could take up to 4 additional business days for the loan proceeds to appear in his account.
Make the Most of the Personal Loan Process
If you're considering applying for a personal loan online, you can do a couple of things to make the most of the process. First, both Kat and Logan mentioned that if they need to take out another personal loan in the future, they'd shop around more.
"In the case of my first 2 loans, I simply went with the companies I knew of, rather than looking around. I likely ended up with a higher interest rate and paid more money as a result," says Kat. Comparing multiple lenders can help you find the right combination of loan length, interest rate, and other terms such as prepayment penalties.
Consider reading reviews on personal loan comparison sites as a way to get started if you're crunched for time. Verify the important lender information yourself before you apply for a loan with a specific lender. Terms and other information can change over time. The terms on the lender's website and, more specifically, your loan documents are what governs the loan you apply for.
When taking out a personal loan it's worth spending the time to find the right loan for you. Doing so could save you a significant amount of money.