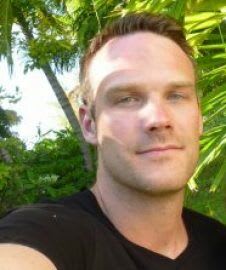 Taking out a personal loan could help you streamline your debt repayment process by combining all of your debt into one easy payment.
More than 189 million Americans struggle with debt each year. A large portion of those debtors faces balances from more than one credit card or loan at a time.
Paying off balances from multiple credit cards and lenders may feel like an overwhelming and confusing process. You want to pay off your debt as quickly as possible, but when each lender has different payment deadlines and interest fees, you may feel like every payment creates more chaos than clarity.
Many Americans have begun taking out personal loans to consolidate their debt. Doing so can streamline the repayment process, lower your interest, and help you maintain better control over your payments. If you have a repayment plan in mind and can see yourself paying off your debt in the next five years, taking out a personal debt consolidation loan may be the right decision for you.
What is a Debt Consolidation Loan?
A debt consolidation loan combines multiple debts into a single payment.
Let's say you currently have debt from several credit cards and loans. Some loans have higher balances, others have higher interest rates, and each has a different repayment deadline.
It can be tricky to track when each payment is due and determine what loan to repay first to minimize interest. The stress of this process leads many consumers to rack up even more debt in the meantime.
Instead of tackling multiple payments, you can consolidate your debt by taking out one loan that covers all of your debts combined. You can then use the money from this loan to repay your debts, simplifying your focus to just repaying your consolidation loan each month.
Why is a Debt Consolidation Loan Important?
You will find several benefits to consolidating your debt into one payment:
Simplicity: Debt consolidation loans take all of the confusion and stress out of repaying multiple balances. When you combine your debts into one loan, you will have a clearer picture of your remaining balance, interest rate, and the repayment period.
Lower monthly payments: Depending on your loan's requirements, you may be able to stretch out the repayment period longer than your credit card or previous lender would allow. As a result, you can lower your monthly payments and feel more confident about staying on top of the debt.
Faster repayment: You may also choose to repay your loan faster than you could repay credit card debt. Consolidating your debt into one payment offers you better control over when and how quickly you can become debt-free.
Lower interest rates: Credit card companies often have higher interest rates than personal loan lenders. You may be able to qualify for a loan with a lower interest rate than the interest of your current debts, allowing you to repay less money in the long run.
Locked-in interest rates: Along with having a lower rate, taking out a debt consolidation loan ensures that your interest rate will stay the same throughout the repayment period. You can create a more detailed payment plan when you know the interest rate will remain constant over time.
Improved credit score: Your credit score increases every time you make a prompt loan payment. Debt consolidation loans could reverse any damage you've caused to your credit score and get you back to a financially healthy state.
If you're looking to pay off your debt quickly and minimize interest, a debt consolidation loan may be the smartest solution.
Ways to Consolidate Debt
To effectively consolidate your debt, you will need to take out a loan or credit card that will provide you enough money to pay off all of your balances without increasing your interest rates. You will find several financing options from which to choose as you consolidate your debt:
Balance-Transfer Credit Cards
If your debt only comes from credit card balances, you can apply for a balance-transfer credit card that will consolidate your debt into one card. Many balance-transfer cards do not make you pay interest during the first few cycles, but they may charge you to transfer your balances.
Home Equity Loans
Homeowners who have equity on their houses may qualify for a home equity loan that uses their house as collateral. These loans often have low-interest rates, but if you cannot repay them on time, you risk losing your home.
Personal Loans
Personal loans are our go-to solution. These loans are easier to secure than a new credit card or home equity loan, plus they have a more comprehensive range of uses. Personal loans also offer a fixed interest rate and repayment period, allowing you to better grasp the amount of money you will spend to repay them.
Custom-Made Personal Loan Solutions
Not all personal loans are created equal. The loan that is right for you depends on your amount of debt, credit score, current interest rates, and repayment plan. If you choose the wrong loan, you could end up paying higher interest than you already pay or damaging your credit score further, digging yourself into a deeper hole in the process.
You can use our personal loan tool to find a loan with the right lender, interest rates, and payment periods for you. We'll take all of your debt information into account and scan several of the top personal loan lenders to find a custom-tailored solution that meets your needs.
Minimize your payments and your headache
You don't have to struggle through repaying multiple debts with different interest rates and payment periods. Taking out a personal loan is an effective way to simplify multiple balances, minimize fees, improve your credit score, and streamline your repayment process.
If you're trying to tackle multiple loans and credit card balances, you may benefit from taking out a personal loan. Request a customized personal loan offer here to begin the process of consolidating your debt.