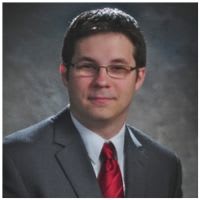 Credit card debt happens. Sometimes it grows beyond what people initially intend. In fact, the average credit card balance was $5,315 in 2020, according to the credit bureau Experian.
There are several ways to get your credit card debt under control. One option is to combine your credit card debt into a single loan with a debt consolidation loan. Here's what you need to know about how debt consolidation loans work and what specifics to look out for when considering your options.
How to Use a Debt Consolidation Loan for Your Credit Card Debt
Moving your credit card debt to a debt consolidation loan could streamline your monthly payments and help you pay off your debt faster.
The first step is to total up the balances you owe on your credit cards. Then, take out a debt consolidation loan large enough to pay off all of your credit card balances. This moves the debt from a handful of credit cards to a single loan. Managing a single loan can be easier to track and ensure monthly payments are paid on time.
What Are the Benefits?
Debt consolidation loans can help you take control of your debt in many ways.
Single Monthly Payment
Managing several credit cards takes time and attention to detail. A simple mistake could lead to a late payment, a penalty APR, or a credit score ding.
By consolidating your credit card debt to a single loan, you only have 1 monthly payment to keep up with. If that loan offers a fixed interest rate, the new monthly payment shouldn't change, either.
Lower Interest Rates = Lower Interest Payments
Credit cards often come with high interest rates due to the nature of the debt. Installment loans, such as debt consolidation loans, usually have lower interest rates. If you can secure a lower interest rate with a debt consolidation loan, you can lower the interest you pay each year.
Switching from credit cards to a debt consolidation loan doesn't usually make your monthly payments lower, though. Credit cards often have small minimum payment requirements, such as 1% or 2% of your balance. This results in paying a balance down slower and paying more interest while you pay the debt off.
Debt consolidation loans set your monthly payment so you pay the loan off in a defined number of months, such as 36. This may result in a higher monthly payment, but more of that payment goes toward paying down the balance owed. At the same time, less of the payment goes toward interest payments assuming you secure a lower interest rate on your debt consolidation loan.
More Organization
You can keep your money organized more easily when you only have a single debt payment to make rather than several credit card payments. You have fewer opportunities to make a mistake that could increase the amount of debt you owe.
Increased Credit Score
Your credit score reflects the information in your credit reports. Consolidating your credit card debt into a debt consolidation loan could help you increase your credit score in a few ways.
On-Time Payments: Making on-time payments represents the largest portion of your credit score. You may have missed payments in the past due to having multiple payments each month. A debt consolidation loan may help you avoid similar credit score dings in the future as long as you make your 1 monthly payment on time each month.
Credit Utilization: Credit utilization, or the amount of debt you owe on a line of credit divided by its credit limit, also plays a factor in your score. Having a few maxed-out credit cards hurts your credit score. When you consolidate that debt, you only have 1 new loan at its maximum value. As you pay the loan off over time, your utilization on the debt consolidation loan should decrease. This could help your credit score.
The impact on your credit score may not show up immediately after consolidating your debt. You need to show positive credit health behaviors with your new loan and your newly paid off credit cards. Consistent on-time payments that reduce your debt consolidation loan's balance and keeping your credit utilization low may help your credit score slowly improve over time.
What's Next?
You can start the debt consolidation loan process by gathering the necessary information to move forward. Log in to your credit card accounts to grab the most recent balance due on each card. Total these amounts to see how much you need to borrow to pay off your credit card accounts.
Once you have this information, start comparing lenders. Each lender assesses risk differently, has various loan products, and generally offers different loan terms. By getting debt consolidation loan quotes with multiple lenders, you can compare the offers to find the right loan for your situation.
Debt consolidation loan comparison websites make this process much easier than doing it yourself.
LendingTree requires you to fill out a basic application once before providing you with multiple debt consolidation loan options. While you do have to provide the last four digits of your Social Security Number, the company only uses a soft credit pull which won't impact your credit.
Monevo is another loan comparison tool that requires a quick application before displaying potential debt consolidation loan offers. Your credit score won't be affected and you can save time versus comparing multiple lenders yourself.
Fiona takes a different approach. After inputting your zip code, estimated credit score, loan purpose, and loan amount, they display potential loan matches including the company name, loan term, APR, and monthly payment. Next, you pick a loan option and provide more information to get a detailed quote based on your credit profile and other circumstances. If you don't qualify for the lender you chose, Fiona will match you with a more appropriate offer.
After settling on a lender, make sure the loan amount provides enough funds to cover the debts you owe, any recently accrued interest on those debts, and any fees the new debt consolidation loan comes with. Once the lender funds your loan, some lenders may make payments directly to the credit card companies on your behalf. Others may require you to send the payoff amounts yourself.
Make sure the balances on your old credit card accounts zero out for a couple of statements in a row so you don't accidentally miss any required payments. Once your old accounts have no balance owed, you can put your entire focus on paying off your new debt consolidation loan to get rid of the debt once and for all.