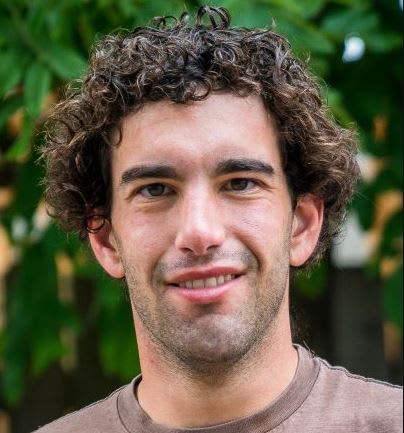 If you're shopping for home insurance during the Covid-19 era, it's important to understand the changes in the processes and policies of insurance companies. This guide aims to explain all you need to know about homeowners and renters insurance during the pandemic.
The COVID-19 pandemic has touched almost every aspect of daily life, from how you go about your day to how you manage finances. It has also impacted many forms of insurance, including homeowner's insurance.
If you're a new homeowner looking to purchase home insurance in the coronavirus era, it's important to understand what's changed and how the process of buying insurance works during the pandemic. In this guide, we'll cover everything you need to know and highlight key changes at three top home insurance providers.
Premiums are mostly staying the same
The most pressing concern among many new homeowners is that the pandemic could drive up home insurance premiums.
From insurers' perspectives, COVID-19 doesn't pose a threat to properties or personal belongings. Plus, since the pandemic has forced more people to stay at home, some insurance companies are expecting fewer major claims. The more time people spend at home, faster homeowners can deal with emergencies like a burst pipe or small kitchen fire to prevent them from turning into home-wrecking catastrophes. Break-ins, which many insurance policies cover, are also less likely to happen when people are at home.
However, insurance rates aren't dropping because there are some additional risks for insurers. Social unrest has led to property damage in cities around the country, which insurers have to cover. Insurance fraud also tends to increase during economic recessions like the one we're in now.
The bottom line: most insurers are keeping premiums at the same levels they were at before the pandemic.
Compare the Top Providers
Home inspections are moving online
One major change that COVID-19 has forced is in the way that homes are assessed for insurance. Prior to the pandemic, insurers might issue insurance for a home if it was relatively new or had been recently inspected. In the majority of cases, though, insurance companies would send out inspectors to do a four-point interior and exterior assessment of your house.
In the era of COVID-19, many of these inspections are moving virtual. Some insurance companies are allowing homeowners to send images of their home's interior or creating mobile apps for this purpose. Others are asking homeowners to do video walk-throughs of their home.
In-person home inspections are still happening in some cases, particularly for older homes. If your insurance company requires an inspection, you may be asked to remain in a single room of the house while the inspection is taking place.
Deadlines may be extended
Insurance companies understand that not all industries have returned to 100% capacity, and they're adjusting accordingly by extending some deadlines. For example, say you need repairs on your home for a new policy to go into effect, but you're having trouble scheduling a contractor to complete the work. In that case, your insurance company is likely to extend the repair deadline as long as you communicate about the problem.
By the same token, be patient with your insurance company. Many insurance companies' workforces are working from home for the first time along with everyone else, so they might take longer than normal to respond to requests.
You might need additional coverage
One more thing to consider when purchasing home insurance during the COVID-19 pandemic is that a standard policy might not offer everything you need. This is especially true if you're working from home, since most home insurance policies only offer a small amount of coverage for business-related property in your home. You may want to look into adding additional coverage for your computer and any office equipment you've moved to your house.
Depending on your business, you could also need additional business or liability insurance. While standard home insurance policies cover accidents and injuries in your home, they won't cover these if they are related to business meetings at your home. Standard home insurance policies also won't cover the theft of sensitive customer information from your home.
COVID-19 Policies: Top Home Insurance Providers in Focus
What exactly are top home insurance providers doing about COVID-19? Let's take a closer look at the pandemic policies of three top home insurance providers.
Homeinsurance.net hasn't made any significant changes in response to the COVID-19 pandemic, which is in line with the industry as a whole. The company's advertised premiums have remained consistent between the start of 2020 and now. Homeinsurance.net's network of insurance providers already didn't require inspections for the vast majority of properties, so you won't notice many modifications to the insurance sign-up process. Read the full review.
HomeInsurance.net View Rates
QuoteWizard offers insurance quotes from a variety of well-known home insurance companies such as State Farm, AllState, and Farmers. The platform has drawn attention to how the insurance market has responded to COVID-19. But since QuoteWizard only connects homeowners with insurance companies, as opposed to underwriting policies, you won't find many changes in how the company is operating as a result of the pandemic. Read the full review.
QuoteWizard View Rates
SaveQuote is another home insurance aggregator that offers real-time quotes for both standard and specialized home insurance policies. You won't notice many changes to the quote process, particularly since the providers that SaveQuote works with haven't raised their standard premiums. Since this site offers specialized policies, though, it's a great option if you need business or other insurance coverage added to your homeowner's policy. Read the full review.
SaveQuote View Rates
Keep calm and consider add-ons
The COVID-19 pandemic has changed almost every industry, and homeowner's insurance is no exception. Thankfully, homeowner's insurance premiums have stayed the same for most people and you can still get a new insurance policy during the pandemic. Just be sure to carefully consider whether a standard home insurance policy is right for you, since it may not provide all the coverage you need in a post-COVID world.