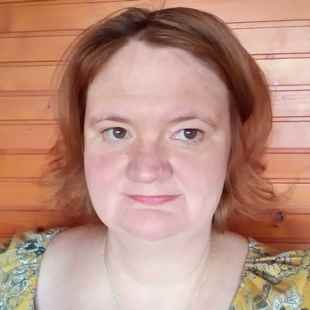 Buying—or even renting—property is one of the most important decisions a person can make. However, your financial responsibilities don't end when you get the keys to your new home. It's essential you do everything you can to keep both your home and what's inside of it safe.
Homeowners and renters insurance are policies that will help you with repair and replacement costs to your property and possessions following unforeseen events such as fire, theft, or vandalism.
Most home insurance policies include a maximum you can claim, which is known as your liability limit. And if you make a claim, you'll normally need to pay a set amount towards the cost of any damages to your property or belongings before your insurance will compensate you. This amount is known as a deductible.
While some insurance providers will cover the cost of replacing your damaged or lost items with a new model, others will only offer you the current market value. The amount you receive will depend on the insurance company and the policy you choose.
Here, we've rounded up the most important points you need to consider when buying homeowners or renters insurance.
Is home insurance a legal requirement?
Short answer—not technically. You're not legally required to take out insurance when you purchase a property or sign a tenancy agreement.
If you're applying for a home loan, however, most mortgage providers will require you to have insurance before offering you financing. The fact you have home insurance can provide a guarantee that you'll be able to repay the outstanding debt on the property if your home is destroyed.
Likewise, you're not legally required to insure your personal possessions. However, it's wise to ask yourself how you would cope financially if everything you own were destroyed and needed to be replaced. In this case, the contents portion of your insurance (which protects your belongings) could prove invaluable.
Lemonade Get a quote
What kind of home insurance do I need?
Although we tend to use the umbrella term of home insurance, a number of different types of protection are available.
Homeowners insurance
Homeowners insurance protects your home—or dwelling structure—against damage from events such as fires, theft, and vandalism. In addition, these policies cover the cost of any property damage or accidental injuries sustained by third parties while on your property.
Most homeowners insurance policies fall into a category known as HO3, in which you'll be covered only against perils specifically named on your policy. In contrast, an HO5 policy protects you against all perils, except those specifically excluded from your policy.
Renters insurance
If you rent your home, your possessions as a tenant probably aren't covered under your landlord's policy. In this case, renters insurance protects you in the event of any loss or damage to your belongings. In certain cases, these policies may also cover your legal liabilities and the cost of temporary accommodation.
Condo/condominium insurance (HO-6)
Condo owners may have to deal with several types of condominium insurance policies. A master policy is designed to protect the structure of jointly owned buildings and typically covers areas such as elevators, walkways, and hallways. A condo board's bylaws may also require you to take out an individual policy to protect your personal possessions, as well as any structural elements in your unit.
Hazard insurance
This term typically refers to the portion of your home insurance that covers you against natural disasters or extreme weather conditions, including storms, fire, sleet, or hail.
Umbrella insurance
If you're involved in a lawsuit following an incident on your property, your homeowners policy should, in most cases, cover the full extent of your losses, minus any deductible. Umbrella insurance is an additional policy that will cover any costs in excess of the amount covered by your standard policy.
Contents insurance
This type of protection, which is typically included in homeowners and renters insurance, covers the cost of replacing or repairing belongings such as jewelry, electronics, and furniture. When taking out contents insurance, it's vital that you carefully calculate the value of all items covered by your policy. You could find yourself seriously out of pocket if you need to make a claim and find a significant difference between your insurance payout and the actual value of your belongings.
Which company should I choose?
Finding the right insurance company will depend on your personal circumstances. Here are our picks for the best homeowners insurance companies 2023.
Lemonade, which is accepted by all major lenders and has premiums beginning at $25 per month, has a reputation as one of the world's leading insurers. Furthermore, the company will donate any unclaimed money from your premiums towards good causes you nominate—helping to make a positive contribution to your community.
Lemonade Get a quote
Keen to avoid filling in lengthy forms? Branch's software will offer a quote based on just your name and address. If you decide to buy a policy, you could cut the cost of your premiums through its Pledge service. Under this program, you can earn discounts of between 1% and 5% by asking other Branch members to pledge that they believe you wouldn't commit insurance fraud.
Branch Insurance Get a quote
How do multi-policy discounts work?
One of the simplest ways to reduce the cost of your insurance is through a multi-policy discount. Many providers will reduce their premiums if you purchase more than one type of policy with their company. You can often bundle auto and home insurance, for instance.
Lemonade, for example, will provide you with a discount of 10% if you bundle your insurance policies. To test this service, we got a quote of $70/month for homeowners insurance on a main residence in Brooklyn and $15.67/month for pet insurance on a mixed-breed cat. A discount of 10% would result in savings of $84/year on home insurance and $18.80/year on pet insurance.
Taking out an insurance bundle also enables you to sort out all your policies at once, saving you time as well as money.
Will my insurance cover natural disasters?
The hazards portion of a standard policy is unlikely to cover natural disasters such as floods, earthquakes, and tsunamis. As the damage caused by such events could extend to the total destruction of a property, insurers often don't want to take the risk of providing this coverage.
If you live in an area prone to such incidents, you may want to take out a specific policy, known as catastrophe insurance policy, to protect you against these types of disasters. Unlike hazard insurance, catastrophe insurance may also extend to man-made disasters such as terrorism, civil unrest, or chemical accidents.
The value of shopping around
When you're buying a policy, it's wise to compare as wide a range of quotes as possible from different home insurance providers.
If you'd prefer to search for a policy yourself, the most effective—and quickest—approach is to enter your details into a comparison site, which will present you with potential deals based on the information you provide.
Alternatively, you could consult an insurance broker if you would prefer to receive professional help in searching for a home insurance deal. Based on their knowledge of the market, these individuals can compare a range of providers to find deals that best fit your needs.
Is Covid-19 affecting home insurance in 2023?
As remote- and hybrid-working models become increasingly common following the coronavirus pandemic, more and more of us will be working from home in the year ahead. If you fall into this category, consult your home insurance policy to ensure you'll be covered for the business use of your property and to check for any payout limits on vital work-related equipment, such as laptops.
Conclusion
Although choosing a home insurance policy can feel daunting, it's worth putting the time and energy into finding the right policy to provide you with essential financial protection and valuable peace of mind. Now that you know what kind of home insurance you'll need, you can shop around, make sure you're covered in case of a catastrophe, and even go for a multi-policy discount.
And remember, the golden rule is to look over every policy with a fine-toothed comb so you know precisely what is, and isn't, covered.