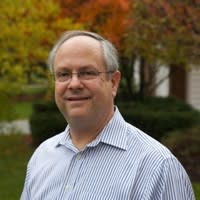 Tax relief services help taxpayers who are in debt to the IRS, their state, or who have other types of tax debt. These three recommended firms offer a broad range of services to their clients.
Tax relief services help taxpayers with tax debt resolve these debt issues. Tax relief services help both individual taxpayers as well as small businesses. Generally, those seeking the help of a tax relief service have received a notification from the IRS of delinquency and may not have the money to pay this tax debt in full or even in part. In other cases, they may believe the notice is in error, and they want help dealing with the IRS.
Tax relief services can also help with state tax debt, issues with payroll taxes for employers, and other types of tax debt.
IRS tax relief programs
The IRS offers several tax relief programs that taxpayers may be able to take advantage of, depending upon their situation and the nature of the tax issue. Typical programs these firms assist with include:
Helping clients negotiate an Offer in Compromise, which is an offer that, if accepted by the IRS, will forgive a portion of the client's tax debt and allow a lower amount of tax debt to be repaid.
A partial pay installment arrangement is another form of reducing a client's tax debt. Like a regular installment agreement, the client pays a portion of their tax debt over time, but the total amount is reduced.
Penalty abatement is a program that allows some taxpayers to request a reduction in some or all of these penalties.
Direct negotiation with the IRS. The better firms employ tax professionals who are experienced in these negotiations and can often help clients achieve a better outcome for their situation.
Recommended tax relief service providers
There are a number of companies offering tax relief services; many of them advertise extensively on TV and the internet. Like any other type of professional service, these companies' quality and the advice they provide can vary.
It's essential to check out any service that you are considering before signing up. You will want to look at the services offered, the tax professionals' qualifications who work on client issues, and any complaints that may be on file with your state's regulators and/or the Better Business Bureau.
Here is a comparison of the services each of these tax relief services offers based on the public information:
In combing through their site, it appears that Tax Hardship Center offers a wide range of services and strategies to help clients mitigate their tax liability and resolve their IRS issues.
Tax consulting
Tax preparation
Tax settlement
Tax negotiations
Offer-in-compromise
Penalty abatement
Currently no collectible
IRS installment plans
Tax resolution
Audit representation
Dealing with the IRS
IRS tax discharge
IRS tax expiration
Payroll tax debt relief
State tax issues
Stop wage garnishment
Tax levy release
Tax lien removal
Unfiled tax returns
Their services seem to go beyond what one might expect from a firm specializing solely in tax relief services.
Their site focuses on their certifications and affiliations, including:
They are BBB accredited
They are rated 4.8/5 stars on Google Reviews
They are rated 4.7/5 stars on Trustpilot
They are rated 4.5/5 stars on Yelp
Tax Hardship Center boasts a number of tax professionals such as enrolled agents, CPAs, and attorneys on their staff. They do have a minimum requirement of at least $10,000 in tax debt.
Read the full Tax Hardship Center review
Tax Hardship Center Get Started
They highlight the following services:
Help fighting tax liens
Negotiating payroll tax assessments
Contesting tax penalties and interest
IRS audit defense
Stopping IRS wage garnishment
Preventing levies and property seizure
Help with obtaining tax extensions
Custom tax solutions
Community Tax indicates they are a BBB accredited business, that they offer a 100% money-back guarantee on their services, and that their site and presumably your information are secure. Community Tax has received high ratings for those who are self-employed and have tax debt issues. They also receive favorable reviews for their services to taxpayers with relatively small tax debt levels, including tax debt under $10,000.
Read the full Community Tax review

Community Tax Get Started
Larson Tax Relief touts their unbeatable legal experience with IRS tax relief. Their list of services includes:
Ending tax levies and liens
Ending wage garnishments
Negotiating tax penalties
Negotiating reductions in interest
Minimizing your tax debt
Assistance in complying with tax laws
Defending clients in an audit
Negotiating payroll taxes
Larson Tax Relief offers a wide variety of services, affordable pricing, professional staff, and nationwide availability. They also offer services like tax preparation in addition to their tax debt relief services. Larson has earned solid reviews for its speed in resolving many types of tax debt issues for their clients. They also offer a money-back guarantee if you aren't happy with their work for you.
Larson Tax Relief Get Started
Make sure you ask the right questions
Tax relief services often get a bad rap, as not all of them are uniform in the quality of their services.
The three firms profiled here generally receive solid reviews and can provide a good starting point for those needing help resolving a tax debt issue.
As with any type of professional service you might look for, be sure to ask many questions upfront to ensure that any firm you are considering can handle your situation. Ask what you can expect in terms of their services, the types of professionals who will be working on your case, and what this will cost. Tax debt can harm your financial life for many years to come. You want to do all that you can to find the right firm for your situation.