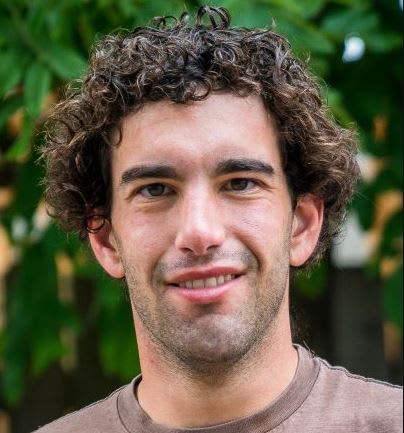 Keeping your credit score up is incredibly important for your personal finances. A strong credit score gives you access to more options when you need credit and access to lower interest rates on any money you do borrow. Your credit score may also be taken into account when you're looking for housing or even when you apply for jobs.
Personal loans can have either a positive or negative impact on your credit score depending on how consistent you are about making on-time payments. In this guide, we'll take a closer look at personal loans and help you understand whether a personal loan will help or hurt your credit score.
What Is a Personal Loan?
A personal loan is a type of loan that lets you borrow money for whatever you need. You can use a personal loan for many reasons: to fund expensive home repairs, help pay off medical bills, or even to get money for a vacation. Personal loans don't have the same restrictions on uses as purpose-built loans like auto loans or mortgages.
Another benefit to personal loans is that they are unsecured loans. You don't need to put up any of your assets, like your home or your car, as collateral. Of course, just because a loan is unsecured doesn't mean you aren't responsible for paying it back. Failing to pay off a personal loan on time can severely hurt your credit score and make it harder to borrow money in the future.
Personal Loans vs. Credit Cards
Personal loans are a little bit like credit cards in that you can borrow money to spend on whatever you want. However, personal loans are a type of installment loan, whereas credit cards offer revolving credit.
Installment loans offer a lump sum of cash upfront, then require monthly payments of a fixed amount. Revolving credit lets you borrow cash as needed up to a maximum, but it's up to you to decide how much to borrow and when. Credit cards also require a monthly payment, but you can choose to pay off any amount between the minimum payment and your total debt.
Importantly, personal loans typically have much lower interest rates than credit cards. This makes them an attractive choice if you need cash right away and want to keep the costs of borrowing as low as possible.
Will a Personal Loan Hurt Your Credit Score?
Personal loans can either help or hurt your credit score. It depends on whether you pay off your loan on time each month.
If you make on-time monthly payments from the first month until your personal loan is paid off, a personal loan can end up boosting your credit score. In the eyes of credit agencies, you've demonstrated that you're a trustworthy borrower who is capable of paying back your debt without issues.
If you fall behind on payments, on the other hand, a personal loan can cause your credit score to drop. Credit agencies see even slight delays in repayment as a sign that your creditworthiness is in question, and that will be reflected as a decline in your credit score.
How a Personal Loan Can Benefit Your Credit Score
There are several ways in which a personal loan can boost your credit score.
First, a personal loan can help you develop a better credit mix. Credit agencies like to see borrowers who have several different types of credit, including both installment loans (such as personal loans) and revolving credit (such as credit cards). If most of your credit comes from credit cards, taking out a personal loan could improve your credit mix.
Another way in which personal loans can lift your credit score is by reducing your credit utliization ratio. This is a measurement of how close you are to the combined credit limit of all your credit cards.
If you use a personal loan to pay off credit card debt, you'll reduce your credit utilization ratio. Importantly, this ratio only considers credit card debt—so the money you borrow through a personal loan doesn't count against you.
Finally, the on-time payments you make towards repaying your personal loan are reported to the credit agencies. These payments help you establish a payment history and demonstrate that you're capable of paying back debt.
How a Personal Loan Can Hurt Your Credit Score
The main way that a personal loan can hurt your credit score is by putting you deeper into debt. A personal loan isn't a way to make debt disappear. Even if you use a personal loan to pay off other debts, you need to be certain that you can pay off the personal loan itself.
If you're late making payments or fail to make payments altogether, your credit score could plummet. You could also be responsible for late fees on the personal loan itself, which can make your financial situation even worse.
It's also important to keep in mind that your credit score can be impacted by the process of taking out a personal loan. Many lenders require a hard credit check before issuing a loan. A single hard credit check might not have much of an impact on your credit score, but expect to see your score decline if you undergo multiple credit checks in the span of a few months.
In addition, some personal loans come with origination fees or other fees that have to be paid upfront. If you're already in debt, these fees can be problematic. Consider taking out a large enough personal loan to cover your expenses plus any fees that the loan itself requires.
Is a Personal Loan Right for You?
For certain individuals, a personal loan can be a good alternative to other forms of unsecured debt like credit cards. A personal loan may be especially suitable if you want to make monthly payments on a major expense at the lowest possible interest rate.
For example, say you need to repair your home's roof. If you take out a personal loan to pay the roofers upfront, you can then pay off the personal loan over several monthly installments. You could also use a credit card in this situation, but a credit card would likely charge a higher interest rate than a personal loan.
A personal loan can also be used to pay off high-interest credit card debt. You'll still need to pay off all of your debt, now in the form of a personal loan, but you can do so without racking up huge interest charges.
A personal loan may also be suitable if you don't feel comfortable putting other assets at risk. If you own your home, you could use a cash-out refinance or home equity line of credit (HELOC) to get cash. However, both of these types of credit require you to use your house as collateral. If you fail to make payments, you could lose your home.
When taking out a personal loan, you should be confident that you can make the monthly payments. Failing to make payments can wreak havoc on your credit score and make it very difficult to borrow in the future. Many lenders offer longer loan terms that come with lower monthly payments, which may be easier for some borrowers to keep up with.
Conclusion
A personal loan can be a good alternative to using a credit card to pay for major expenses. It can also be used to pay off high-interest credit card debt. If you make consistent, on-time payments towards a personal loan, taking out a personal loan can ultimately improve your credit score and make you more attractive to lenders.
However, if you are late making payments or miss payments on a personal loan, your credit score can drop significantly. When considering a personal loan, it's important to be sure that you can make on-time payments every month until the loan is fully paid off.