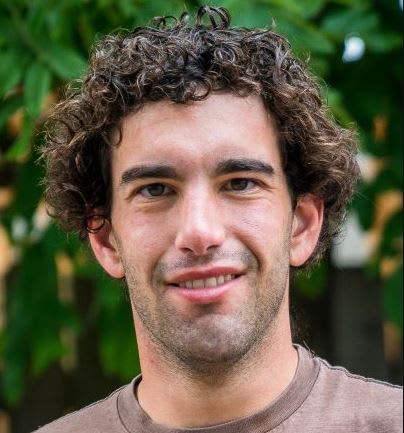 Getting a personal loan can allow you to make bill payments on time or cover costs in an emergency. But the process of applying and being approved for a personal loan can be complex. For many people, just the idea of applying for a personal loan adds more stress to an already difficult situation.
Thankfully, that doesn't have to be the case. By answering a few questions in this link, you can receive tailor-made loan offers from leading lenders. We'll help you find a trustworthy lender that you can rely on to make approval and repayment simple. The personal loan providers will connect you with the right loan for your needs, provide support during the application process, and be upfront about how much your loan will cost.
How to Apply for a Personal Loan with a Reliable Lender
There are hundreds of lenders out there, and not all of them are as reliable as you'd like them to be. The key to getting a trustworthy personal lender is to do your homework. Here are seven things you can do before you ever fill out an application:
1. Calculate how much you need to borrow
If you're not sure exactly how much you need to borrow, you might end up taking on a bigger loan than is necessary. However, that can cause financial problems down the road since you're paying for every dollar you borrow in interest—regardless of whether you use it or not.
Reliable lenders typically offer loan calculators to help you figure out how much you need to borrow and how much it will cost. A little padding is okay, but your lender should never try to talk you into a loan that's bigger than you need.
2. Research loan providers
Doing some background research on loan providers can also help you narrow down your choices. Look up reviews about recommended loan providers for the amount you need to borrow, for example. Keep in mind that some lenders have high minimum borrowing amounts or small maximum borrowing limits. If you have poor credit, you can also look up lenders that specialize in bad credit loans.
Check whether lenders are as trustworthy as they appear. Never use lenders that aren't approved by an industry regulatory body or that has a poor rating from the Better Business Bureau. You should also check reviews from past borrowers. A few negative reviews might be nothing to worry about, but if every review is negative then that's a clear warning sign.
3. Check your credit score
Your credit score has a big impact on your personal loan approval. If you have good credit, you may qualify for lower interest rates or special financing deals. If you have bad credit, don't worry too much. There are plenty of lenders who are willing to work with people with poor credit, although you'll likely face more expensive interest rates.
You can check your credit score for free through your bank or credit card provider, or use a free credit checking site. Typically, credit scores are ranked as:
Excellent: 720+
Good: 690-719
Fair: 630-689
Poor: 300-629
If you don't need a personal loan right away, you might consider taking some time to build up your credit score. That way, you can potentially qualify for more favorable loan terms in the future.
4. Check your debt-to-income ratio
Another major factor that impacts your loan terms is how much debt you already have. In particular, lenders look at your debt-to-income ratio, which compares the amount of debt you're carrying to your normal income.
You can calculate your debt-to-income ratio on your own. To start, add up all of your total monthly debt payments, whether they're from a mortgage, a student loan, a credit card, or another source. Then add up your total monthly income, including your paycheck, rental income, and any other sources. Divide your total monthly debt payments by your total monthly income to get your debt-to-income ratio. For example, if you have monthly debt of $2,000 and a monthly income of $8,000, your debt-to-income ratio is 25%.
In general, a debt-to-income ratio of 20% or less is considered very good. If your debt-to-income ratio rises above about 36%, though, you may have difficulty finding a lender that is willing to work with you. If you do have a high debt-to-income ratio, watch out for lenders that are eager to work with you. Many of them charge hidden fees to cover the risk that you could default on your loan.
5. Gather the information you'll need
You can streamline the loan application process by gathering all the documentation you'll need to provide. Typically, the items you will need include:
Proof of identity
Proof of income
Proof of employment
Documentation about your existing debts
Your mortgage and home ownership papers
If a lender doesn't ask to see this documentation, be on guard. A trustworthy lender needs all of this information to ensure that you are a reliable borrower.
6. Apply for a pre-approved offer
Most personal lenders allow you to apply for a pre-approved loan offer. This typically involves a soft credit check, which doesn't affect your credit score, instead of a hard credit check.
Since pre-approved loan offers are non-binding and don't affect your credit score, you can use them to shop around at multiple lenders. A pre-approved loan offer won't necessarily be the same as your final loan terms, but it can give you a good idea of the interest rates and terms a lender will offer. It's also a chance to see if the lender is supportive during the application process.
7. Read the fine print
Before you make a final decision about what lender to go with, read the fine print on your loan offer. Watch out for hidden charges like origination fees, which can be much more expensive than the interest cost of your loan. You should also avoid lenders that charge prepayment penalties if you repay your loan early.
Choose a Trustworthy Personal Lender for a Positive Borrowing Experience
A reliable personal loan provider is key to a positive borrowing experience. Choosing a trustworthy lender can allow you to focus on your life or dealing with a financial emergency, rather than on the loan itself. Always do your research before committing to a loan offer to ensure you're choosing a top lender.