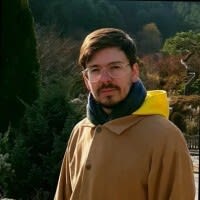 Point summary
Point Mortgage is a full service mortgage lender with over 20 years of expertise in everything from refinancing to construction lending. It offers conventional and jumbo mortgages with down payments starting between 2-3%. In addition, qualified applicants may apply for FHA, VA, or USDA loans. You can apply for a loan using Point Mortgage's online portal, and communicate directly with a loan officer to get updates on the status of your loan.
Pros
Low down payments
Offers FHA, VA, USDA, jumbo loans, and lines of credit
Online portal to submit documents and payments
Cons
Limited customer support
Not available in every state
Customer Service and Support
Email and phone support available
3.0
Variety of Loan Types
Purchase, FHA, VA, USDA, Jumbo, HELOC
4.0
Variety of Products
10-30 years, conventional
4.0
Online Experience
Access to learning materials
4.0
Geographical Availability
Available in 15 states
2.0
Point Visit Point
Overview
Point Mortgage is a full service mortgage bank that offers direct lending to borrowers. Whether you are looking for a FHA, VA, USDA, or conventional loan, its team of mortgage experts has you covered. Branch locations are available in California and Florida, with loan officers providing services across 15 states.
In addition to conventional fixed and variable rate mortgages, Point Mortgage also offers jumbo loans and home equity lines of credit. It offers solutions for individuals with low credit scores, and down payments for conventional loans start at 2-3%. By answering a few simple questions, you can prequalify and apply for a loan directly through its website.
Suitable For?
Point Mortgage is suitable for households in California and Florida who are looking to purchase a home or refinance an existing loan. It has options for borrowers with low credit scores and offers conventional loans for as little as 2-3% down. In addition, a loan officer can determine your eligibility for FHA, VA, or USDA loans.
Types of Loans/Products
As a full service mortgage lender, Point Mortgage offers both fixed and variable rate mortgages, as well as refinancing on existing homes and lines of credit. Eligible borrowers may also apply for FHA, VA, or USDA loans. Through the website, you can prequalify for a loan that fits your budget:
Minimum credit score: 580, based upon eligibility
Loan terms: 10-30 years, including interest-only options
Minimum down payment: 2-3%
Eligibility: Licensed in 15 states including California and Florida
The Application Process
The application process at Point Mortgage follows these steps:
Prequalify for a loan
Select the right loan program
Register and apply online
Begin loan processing
Close your loan
The application takes only a few minutes, and may be completed online. During loan processing, expect to supply information including:
Copies of pay-stubs and your W-2s
Credit check
Asset evaluation
Property appraisal
Other documentation as required to close your loan
The loan process usually takes 30-45 days to complete, so make sure to respond promptly to avoid delays.
Repayment Terms
Repayment terms at Point Mortgage range from 10 to 30 years. That said, you'll need to contact Point Mortgage directly to get a quote for the APR, regardless of the duration.
Help & Support
You can contact Point's customer service team by phone from 8am-5pm (PT), Monday-Friday at 619-492-5626.
You may also reach out via email at: contact@pointmtg.com.
Summary
Point Mortgage offers conventional, jumbo, FHA, VA, and USDA mortgages with low interest rates for as little as 3% down. Existing homeowners can apply for a loan to refinance their current mortgage or for a line of credit. It only takes a few minutes to prequalify and the application may be completed fully online.
FAQs
When should I refinance?
Generally, if mortgage rates are 2% lower than your current rate.
Should I pay points to lower my interest rate?
Yes, if you plan to stay in your property for at least a few years.
What does it mean to lock the interest rate?
Rates can change from the day you apply to the day you close on your loan. For a small fee, your lender can "lock-in" your interest rate for a specific period of time.
What is an appraisal?
An estimate of your property's fair market value.
What happens at closing?
The ownership of the property is officially transferred from the seller to you.
Physical Address
2421 Fenton St, Chula Vista, CA 91914
Methodology
This review was based upon information from the company's website and conversations with its customer service staff.
Point Visit Point