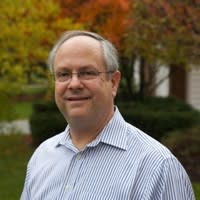 So, you're in the market for a house? You've probably been reading up on all there is to know about taking out a mortgage. The basics are pretty straightforward: once you put in a down payment, a mortgage loan covers the remaining cost of a home, which you'll need to pay back over x number of years.
What is a 15-Year Fixed Rate Mortgage?
The number of years over which the loan is to be paid can be a big deciding factor when choosing your mortgage. The most common fixed mortgage terms are 15 and 30 years, though some go up to 40 years and some can be as low as 10 years, depending on the amount of the loan and your monthly payments. Loans over a shorter time period, say 15 years versus 30 years, will entail paying less total interest over the life of the loan, but will also result in a higher monthly payment.
A 15-year mortgage typically has a fixed interest rate, which means you'll pay the same amount every month, every year (though taxes and insurance costs may change). They're also usually amortizing loans, which means that you pay the principal and interest in one monthly payment.
The Pros and Cons of a 15-Year Fixed Rate Mortgage
| Pros | Cons |
| --- | --- |
| Pay off your mortgage sooner | Monthly payments are significnatly higher |
| Enjoy lower interest rates | It's difficult to qualify for more expensive homes |
| Spend less money over time | You have less liquid cash for other uses |
Compare these Recommended 15-Year Mortgage Lenders in 2023
| Lender | Minimum Credit Score |
| --- | --- |
| | 620 |
| | 620 |
| | 620 |
Rates and Trends
Like all types of mortgages, rates and terms on 15-year mortgages are impacted by a variety of factors which include:
Whether the loan is for purchase or a refinance.
The location of the property.
The size of your down payment.
Whether you are eligible for an FHA or VA loan.
Your credit score and financial picture.
Mortgage rates have been low as a result of the COVID-19 pandemic, but many lenders have tightened their lending criteria as well. For those seeking a 15-year or any type of mortgage it is vital to stay on top of the situation in the mortgage marketplace as a whole and with the various lenders you may be considering. This page on our site is a great place to start. You can check the latest rates by type, and look at some of the most popular lenders to stay on top of what they have to offer.
Is a 15-Year Mortgage Right For You?
A 15-year mortgage is good if you:
Can afford higher monthly payments
Can consistently pay on time
Want to own your home faster
Have money left to spend on daily necessities and saving after making payments
Unlike 15-year fixed rate mortgages, standard 30-year mortgages are better for people looking for lower monthly payments—but they come with a higher interest rate. If you have the income to afford a higher monthly payment that will come with a 15-year mortgage, you'll build equity more quickly and pay less over the life of your loan for a home of equal value as compared with a 30-year mortgage.
Our Recommended Lenders for 15-Year Mortgages
AmeriSave Mortgage Corporation is a full-service mortgage lender operating in 49 states and DC. Established in Atlanta in 2002, it has funded 220,000+ homes for a total value of more than $55 billion. AmeriSave is known for offering streamlined online applications with the option of contacting customer support any time you need assistance.
Apply and submit forms directly online
No SSN needed to get pre-approved rates
Recommended for refinancing

AmeriSave Mortgage View Rates
Quicken Loans is one of the most reputable mortgage lenders. It offers a large range of mortgage options including refinance loans, FHA, USDA, VA loans, jumbo loans and more.
Fast application process
A bevy of educational resources
Award winning customer service
Quicken Loans View Rates


New American Funding is an independent, family-owned lender. They have physical locations in 31 states, and are licensed to operate in 49 states. They offer a wide variety of loan options and cater closely to the Latino and first time home buyer communities.
Full suite of mortgage products
Bilingual customer support (English and Spanish)
A+ rating from the Better Business Bureau
New American Funding View Rates
What's Next?
If you use any of the above lending institutions to apply for a 15-year mortgage, the application process is fairly easy.
Fill out your personal information online (name, date of birth, location of house, cost of house, credit score) and the size of your down payment. In most situations, you can pre-qualify in a matter of minutes.
Once you pre-qualify and are shown various loan options, you can then choose the loan that suits you.
Then you'll need to provide more detailed information in order to actually qualify for the loan, such as:

Proof of income, such as pay stubs
Tax documentation
Disclosure of debts, assets, and other paperwork proving your financial standing
Copies of your most recent credit card statements
While many lenders allow you to upload the paperwork online, you can also reach out to a customer service representative for whichever company you choose. Because taking out a mortgage is a big decision, it can be reassuring to speak to a knowledgeable rep and get advice that might not be included on the website.
Bottom Line
A 15-year mortgage is a good option for anyone who can afford higher monthly payments and who is eager to pay off their loan more quickly. A 15-year mortgage typically carries a lower interest rate than a 30-year mortgage, which can save borrowers money in the long term. However, before jumping into anything, it's important to review your finances and make sure that you will indeed be able to make the higher monthly payments consistently for the next 15 years. Compare lenders and read up about their features to get the terms that are right for you.