Better Visit Better
Overview
Better Mortgage is a lender for the digital age. It's one thing to offer online applications; Better Mortgage goes a step farther, utilizing a proprietary algorithm to quickly assess and approve home buyers from a diverse range of backgrounds. Thanks to its 100% digital platform, Better is able to save on overheads. This allows it to charge borrowers no origination fees, no lenders fees, and no commissions. This platform really is digital from start to finish. You can log in anytime to see where you are in the process and what can be done to keep things moving.
Suitable For?
All types of borrowers that meet the minimum credit score requirement stand to benefit from Better's streamlined online mortgage process. However, the group that stands to benefit most are minority borrowers. As Fortune noted in their review, Better's customer base is dominated by groups like single women, minorities, and LGBT couples who have traditionally found it difficult to get approved by mortgage lenders.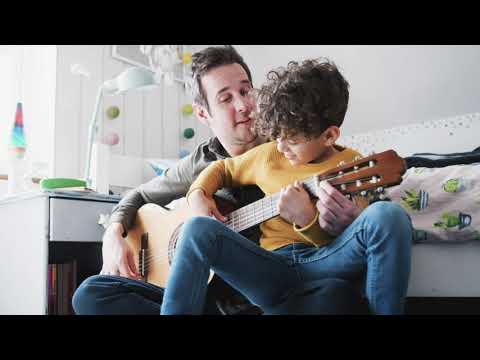 Types of Loans/Products
Better Mortgage offers conforming loans only, with a choice of fixed or adjustable rate mortgages. In addition to conventional mortgages, it offers a wide range of other products and benefits.
Other Products:
Better Real Estate. Matches you with a trusted real estate agent. Tell Better what you're looking for, then it will match you with a specialist and pass along the savings to you (up to $2,000 off closing costs).
Better Cover. Whether you're buying or refinancing, all Better loans need homeowner insurance. Fortunately, Better can match you with the right carrier in seconds, using the information you already provided in your application. You don't have to do anything except decide whether to accept.
Better Home Card. A credit card with a personal line of credit to use on furnishings, appliances, and upgrades for a house. Get access to the credit line for 1 year and pay back what you spend in the next 3-5 years.
The Application Process
Better's application process is entirely online and takes only 3 minutes to get pre-approved.
Answer basic questions about your financial situation, home equity, or prospective property

Receive an initial loan estimate

Connect with a dedicated loan officer for more in-depth support along the way

Complete a checklist of tasks which you'll receive with your loan estimate

Request to lock in a rate.

Close on a mortgage loan within 34 days after rate lock, often 10 days faster than the industry average
Rates and Terms
Better's repayment terms are 15, 20, or 30 years, with 5/1, 7/1, and 10/1 options for adjustable rate loans. Since all of Better's loans have no prepayment penalties, you can pay the loan back sooner than the end of the repayment term if you wish.
Better's rates are extremely competitive. Most of all, it offers real-time, transparent rates on its website, without having to make a formal request.
Help & Support
Better offers a single, dedicated loan officer to every applicant to help you through the loan process. In general, you can get in touch with Better's customer support by email, via phone, or by scheduling a convenient time for a representative to call you back using the online form. Better offers 24/7 support.
Better offers plenty of information on the website with an easy to find and easy to navigate FAQ section and lots of educational resources.
Summary
Better is one of a handful of tech-driven digital mortgage lenders disrupting the traditional mortgage industry. With a speedy loan approval process, competitive APRs, and no origination/lender fees, it's an option worth considering if you're in the market for a loan. Although it imposes the same minimum 620 credit score characteristic of most lenders, or even 580 for FHA loans and VA loans, its algorithm makes it more favorable to people in the 620-700 range than its rivals.
FAQ
Q: Will Better service my mortgage?
A: Yes, but not necessarily for the entire lifetime of the loan. At some point, Better might transfer your loan to a permanent servicer. It has a large roster of servicers and mortgage investors, including major US banks, government-sponsored entities, and specialized servicing firms. Better will notify you if it transfers your loan to a third party.
Q: Does Better offer commercial or construction loans?
A: No, there are no commercial construction loans at this time.
Physical Address
Better Mortgage Corporation
3 World Trade Center, 175 Greenwich St, 57th floor
New York, NY 10007
Better Visit Better