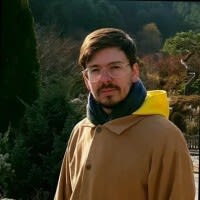 Also known as "prefab" or prefabricated homes, manufactured homes are built in factories. Unlike traditional homes, which are constructed on-site with a permanent foundation, manufactured homes are put together on a temporary chassis and then transported to the site where they are installed.
The History of Manufactured Homes
Prior to June 15, 1976, prebuilt homes went by the name of mobile homes. After that date, all manufactured homes had to be built to standards set by the U.S. Department of Housing and Urban Development (HUD). Given the high cost of real estate, modern manufactured homes offer a chance at homeownership for people priced out of the conventional marketplace.
How Can You Buy a Manufactured Home?
Historically speaking, manufactured homes have provided buyers with an affordable alternative to traditional and stick-built homes.
Who can buy a manufactured home?
Their price makes them ideal for first-time buyers or individuals wanting a lower monthly loan payment. While anyone can buy a manufactured home, certain programs place restrictions on who can qualify for a loan, how much you can borrow, and where the home is located.
For example, a Title II FHA manufactured home loan is only available for a permanent primary residence built after June 15, 1976. The property must measure 400 square feet or more, and the loan must cover both the property and the land on which it sits. VA and USDA manufactured home loans also require you to either own the land where your home is located or apply for a loan to cover the land and property.
Where can you buy a manufactured home?
About 27% of manufactured homes are located in designated communities, colloquially known as trailer parks. That said, you can buy manufactured homes in rural, suburban, and urban areas all over the country. The hottest markets for manufactured home sales include Texas, North Carolina, and Florida. However, Mississippi, West Virginia, and Kentucky top the list of states with the most sales of manufactured homes as a share of overall single-family home sales.
Which lenders offer manufactured home loans?
Many traditional lenders don't offer manufactured home financing, and those that do often limit home loans to specific properties. Some manufactured home lenders restrict financing to homes built on a permanent foundation, thereby excluding mobile homes, whereas others only offer manufactured home loans on properties less than 15 years old.
What Is the Average Cost of a Manufactured Home?
The cost of a manufactured home is determined by several factors, including its size, location, and age. Double-wide manufactured homes cost around twice as much as single-wide homes, homes in urban and suburban areas cost more than rural homes, and newer homes cost more than older homes. In addition, a manufactured home mortgage that covers the property and the surrounding land will understandably cost more than a loan for just the property itself.
In 2020, the average cost of a manufactured home was $82,000: $57,300 or $52.81 per square foot for a single-wide home, and $108,500 or $61.64 per square foot for a double-wide home. Then Covid hit, and the following two years witnessed a boom in the sale of manufactured and mobile homes. Over that timeframe, the average price of a manufactured home rose nearly 50%, from $82,000 to $123,000.
What Makes Manufactured Homes Less Expensive?
Although manufactured home prices vary, they still tend to cost less than traditional and stick-built homes. Manufactured homes are built in factories, which means there are no issues with weather delays or losses due to theft or vandalism. Factory-line assembly also means manufactured houses can be built to scale, which drives down the cost of materials and labor. Property taxes on manufactured homes are also lower thanks to their smaller size and value.
Unlike traditional real estate, which tends to appreciate in value, manufactured homes can either depreciate or appreciate depending on their age, location, and upkeep. Newer, well-maintained homes typically appreciate at the same pace or even faster than traditional homes, while older, more rundown homes can depreciate over time. This is especially true for older manufactured homes that were relocated after initial installation or mobile homes purchased as chattel or personal property rather than permanent real estate.
Are Manufactured Homes a Good Investment?
The deciding factor that ultimately determines whether purchasing a manufactured home was a good investment is value. Manufactured homes often cost 50% less per square foot than traditional or stick-built homes. Additionally, newer manufactured homes meet the same energy-efficiency and safety standards as traditional homes while also offering a wide range of amenities and upgrades.
On the flip side, older homes may not hold their value as well as newer homes and may not meet modern energy-efficiency or safety standards. If you own a manufactured home but rent the surrounding land, your monthly rental payments are subject to the whims of your landlord. Manufactured home loan rates are also typically higher than rates for comparable stick-built or traditional homes, which can impact their affordability. Despite these drawbacks, purchasing a manufactured home provides most people with an opportunity to build equity, generate wealth, and pass on property or assets to loved ones.
Manufactured Home Loans Vs Standard Home Loans
Home Type
Pros
Cons
Manufactured Home

Lots of alternative financing options available including FHA Title I, personal, and "chattel" loans
Usually have lower monthly payments and overall cost
May qualify for government loan programs

Difficult to secure financing for properties built before June 15,1976
Fewer eligible lenders and more restrictions on conventional loan options
Typically charge higher interest rates

Standard Home

Lots of conventional and government loan options available
Typically charge lower interest rates
Easier to refinance and typically appreciate in value over time

More stringent financing rules make it harder for people to qualify for loans
Usually have higher monthly payments and down payment requirements
How To Get a Manufactured Home Loan
How can I find a manufactured home loan?
Finding a manufactured home loan has never been easier. Many manufactured home retailers that sell new and used homes also offer financing for the property itself, the surrounding land, or both. Online aggregators can help you compare quotes from multiple lenders and see if you qualify for a conventional, FHA, USDA, or VA manufactured home loan. Financing may also be available through a local credit union or personal loan provider for older or less expensive properties that don't meet the guidelines for a conventional or government-backed mortgage.
How are manufactured home loans different from standard home loans?
Conventional manufactured home loans function the same way as traditional home loans. While typical manufactured home mortgage rates are higher than those of conventional mortgages, other financing options are available. Chattel loans are designed for people who want to purchase a home and rent the lot where the home is located. These loans typically feature higher rates but also shorter terms, so you pay off your debt sooner. Similarly, you can purchase a manufactured home with a personal loan, which allows you to finance the home without providing any collateral and usually involves less paperwork.
What documents do I need to prepare for a manufactured home loan?
You'll want to make sure that you have all your documents in order before you apply for a manufactured home loan. Check your credit reports before you submit an application, and dispute any mistakes or errors to try and improve your score. Be ready to provide a copy of the listing sheet and title to the home, as well as the title to the land where your home will be located or the park lease agreement of the land you're renting. Finally, proof of income, tax returns, homeowners insurance, and any other source of funds you'll use for a down payment round out the list of documents you may need.