Suitable For?
Monevo serves credit score levels from fair to excellent, with a minimum credit score of 580 required. Also, with a top loan amount of $100,000, there's a good chance that you can find the loan you need.
Loan Features
Monevo uses your information and its large stable of loan providers to find you the lowest APR and favorable repayment conditions. With the whole of the web to search and the hassle of flipping back and forth between different sites to try to compare loans, you probably wouldn't find such a good deal on your own.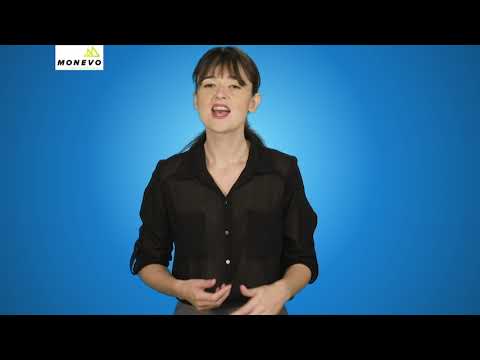 The simple application form is shared with around many active lenders. You'll be able to compare all the replies in a clear table so that you can see the terms and requirements side by side, making the task of finding the right loan more transparent. Monevo users begin receiving loan offers within 2 minutes, saving time filling out multiple applications and waiting to hear back from a number of different loan companies.
Highlights for Monevo:
Clear, easy to use website
Step-by-step application form
Fast response time
No fee
Transparent loan comparison table
The Application Process
Monevo's application process is streamlined and very easy to use. Presented as a step-by-step form, you'll choose the amount you want to borrow and the purpose of your loan from the very extensive drop-down list, as well as picking your approximate credit score from a range of options. Then, you'll need to share your personal details, social security number, and highest level of education, your address and living arrangements, and some information about your employment and income.
It should only take about 60 seconds to complete the form. Monevo also runs a 'soft' credit check on you to verify your identity and see your approximate credit rating. This doesn't affect your credit score the way a 'hard' credit check does.
After just 2 minutes, you'll begin to get responses from loan companies. The loan details of APR rate, repayment term, and estimated monthly repayment amount will be presented in a table that lets you compare your options in a transparent way. If you like the looks of any offer, click through to see the full details and choose whether you want to continue with that company. You'll close on the loan on the provider's website.
Monevo requirements:
Permanent residency or citizenship of the United States
A checking account in your name
You must be aged over 18 years old
Loan Terms
Monevo operates a loan marketplace rather than providing the loans themselves, so it doesn't offer specific terms. Borrowers should be aware that they need to check the terms and conditions of each loan since they vary widely.
As Monevo reminds users, a preliminary loan offer is not guaranteed. The terms and rates can change even after you get your first responses.
Repayment Terms
Since Monevo is a loan aggregator, the repayment terms vary between different providers. The minimum term is 90 days, but the maximum term is 144 months or 12 years.
Privacy & Security
Monevo emphasizes its security levels throughout its website, using the highest level of SSL encryption to protect customer data. It displays plenty of prestigious awards and endorsements, and the Quint group, which is the parent company, is well-known and reliable.
Help & Support
Monevo offers an easy customer service form and phone support in 3 territories along with a live chat option.
Summary
Monevo is a reputable loan marketplace that connects directly with millions of loan providers worldwide to bring the most up to date personal loan offers from various lenders. It is usually successful in returning the lowest loan rate, but the customer service and FAQ guidance still need improvement.