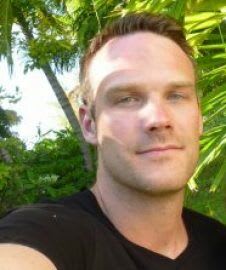 Having debt can be stressful. Especially when that debt is spread out across a variety of credit cards, personal loans, medical bills, and more. Often, the right course of action is to get a debt consolidation loan and bundle everything into one low monthly payment. In this article, I'm going to outline some of the top things to consider when choosing a debt consolidation loan.
How Do I Choose a Debt Consolidation Loan?
Choosing the right debt consolidation loan for you can be tricky, and it's not something you want to rush into. There are a few factors you'll want to consider before jumping into a debt consolidation loan:
How much you need. If you need to consolidate a considerable amount of debt, something like a home equity loan might be a good option for you. But if you only have a few small balances, you can probably get away with a personal loan and avoid the extra hassle (and paperwork).
How much you can afford each month. Depending on the type of loan you take, your payment can vary. A home equity loan might be a much lower payment (if it's stretched out over a long period, for example) than a balance transfer. However, the lower your monthly payment and the longer your term, the more you'll pay in interest.
Your spending habits. The worst thing you can do is consolidate existing debt and get yourself back into debt again with poor spending habits and money management. While there's a deeper root cause to solve here, if you don't think you're capable of staying out of debt, a term loan (like a personal loan with a set payment and payoff date) may be the right option. This way, there's no temptation to re-access that credit once you've paid the balance down.
Compare 3 Common Debt Consolidation Loan Types
While you'll come across various loan types, below are the three most common debt consolidation loans we recommend.
Personal Loan
A personal loan is a loan given for various purposes, but we recommend using one if you're trying to consolidate debt. With a personal loan, you can get approved for a fixed dollar amount with a fixed payment for a predetermined period.
A personal loan is an unsecured loan - meaning it's not tied to any collateral. So, if you default on the loan (stop making payments), then there's nothing the lender can "take" from you (more on this below). However, your credit would be hurt by defaulting on the loan.
Credit Card Balance Transfers
A credit card balance transfer is done by taking a balance from one credit card (or many credit cards) and paying those balances off with another credit card. For example, if you have a new credit card offering a 0% intro promotional offer on balance transfers, you can pay off your other balances with that card using a balance transfer and have the debt consolidated at the new promotional rate.
There are two major downsides to balance transfers. One is that the promotional period is just that - a promotion. It ends after a certain period of time (often 12 months), at which point the balance goes back to the standard APR. So if you don't pay it off in time, you can get hit with a high amount of interest. Secondly, a balance transfer essentially pays off your other credit cards, freeing that credit up to be used again. This makes it easy (and tempting) to go back and use those cards again for those with less control over their spending.
Home Equity Loan
A home equity loan is a loan taken out using the equity in your home as collateral. For example, if your home is worth $400,000 and you owe $300,000 on it, you have $100,000 in equity. Most banks won't let you borrow the full amount (usually it's 85% loan-to-value) but you can borrow that money for consolidating debt (or any other purposes).
The upside is that a home equity loan tends to have lower rates and a longer repayment period, so your payment could be lower. The downside is that this is a secured loan - meaning the debt is secured against your home and if you don't pay it back, the bank could repossess your home. That said, if you have equity in your home and have large balances to consolidate, a home equity loan can be an affordable choice.
Choosing the Right Loan: A Deeper Dive
Now let's go a little deeper on picking the right loan and some of the more tactical things you need to consider.
Your Type of Debt
First, you need to think about the type of debt you want to consolidate. Is it credit card debt? A personal loan? A couple of home loans? Student loan debt? Depending on what kind of debt you want to consolidate, your options can vary for what's suitable for you.
For instance, if you have all credit card debt and it's manageable, you might save money by using a credit card balance transfer. But if you have a large car loan, you can't pay it off with a balance transfer, so you may need to look into a personal loan or home equity loan.
Freedom DR is one lender that allows you to consolidate a variety of unsecured debts. So, if you have a personal loan, credit card debt, medical bills, or other types of unsecured debt, Freedom DR can help you get a rate that works for you to consolidate that debt and start paying it off right away. Check out more information in our review of Freedom DR.
Your Credit Score
Your credit score is going to play a big factor in choosing your loan, as well. The lower your credit score, the lower your chance of approval. And if you are approved with a lower credit score, your rates may not be as favorable.
It still may be advantageous to consolidate your debt, however, while you're working on rebuilding your credit score. ClearOne is a good example of a company that will help you consolidate your debt (if you have at least $10,000 in balances) and work with you to find a loan that fits your credit profile. You can learn more in our ClearOne review.
Do You Have a Cosigner?
A cosigner is someone that signs on to the loan with you, making them equally liable for the debt. Oftentimes this is a parent or relative who is helping someone out, or a spouse when there's equal responsibility to pay the debt back.
A cosigner, particularly one with a better credit history, can help improve your chances of getting approved for a debt consolidation loan (and getting a better rate). The downside is that many people may not want to be a cosigner, since it makes them financially obligated to repay that debt.
Compare Interest Rates
Finally, the most important thing to do is compare interest rates. Don't blindly jump into a loan because the payment seems right - you want to make sure you're paying the least amount of interest (and thus, saving the most amount of money) possible.
Accredited DR is a company that will help you consolidate your debt if you have at least $10,000 in balances. They'll help connect you to a reliable lender that offers you rates suited to your personal situation. Meaning, you can quickly compare rates across a variety of lenders before making a final decision. Read our review of Accredited DR for more information.
What's Your Next Move?
There you have it - some tips and tricks for choosing a debt consolidation loan. In short, make sure you do your research and find the right solution for you. To get started comparing with options, check our list of the top debt consolidation loans and get started paying off your debt today.