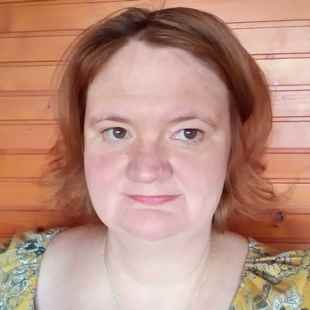 Cars are necessary for many Americans, but getting behind the wheel isn't cheap. The cost of gas, toll roads, and parking are steep, and that's before you even factor in insurance.
The average cost of car repair in the United States could be anywhere from $200 (seatbelt) to $10,000 (frame repair). As a vehicle owner, insurance is the only way to protect yourself from financial liability in case of an accident. Legally required in all US states except New Hampshire, car insurance is a necessary expense, but it can be lowered to meet your budget expectations.
Car insurance policies are priced based on complex risk models, based a core principle: the higher the chances of a claim, the more expensive the policy. Understanding what affects the cost of car insurance policies can help apply effective strategies to reduce your premiums.
1. Reduce mileage
The more your vehicle is on the road, the greater the chance of an accident. In contrast, the fewer miles you drive annually, the lower your car insurance premium. Always ask about the insurer's mileage thresholds - many offer more affordable policies with caps based on the distance you travel. If your lifestyle permits, swap out driving for public transportation or commuting on foot or by bike.
2. Drive safely
Risk models that determine car insurance premiums measure the likelihood of an insurance event. The higher the risk for the insurer, the more expensive the policy. To keep your monthly payments down, avoid speeding tickets, DUIs, and other driving violations. According to an Insurify study, one driving violation increases auto insurance costs by 35% on average. Many insurance companies also offer more favorable car insurance rates for taking a defensive driving course - and discounts can reach as much as 20%.
3. Purchase usage-based insurance
Usage-based insurance (UBI) - or Pay As You Drive insurance - optimizes your coverage costs depending on the way you drive, where you are and how far you go. Driving habits information is tracked with telematics or GPS data, in-car diagnostics systems, smartphone apps, or devices plugged into your vehicle. With UBI, the insurer has direct access to data about your driving habits and no longer has to estimate your risk potential. The company lowers your premiums based on data showing that you're a cautious driver who's less likely to be involved in an accident.
4. Boost your credit score
A credit score is a prediction of credit behavior. It communicates to the insurer the level of risk you may represent based on the assumption that sound finances are tied to responsible driving. Alongside your driving record, the insurer considers clients' credit scores to calculate the policy rate: drivers with higher credit scores qualify for decreased rates. Using similar logic, some car insurance providers offer good student discounts to young motorists who earn good grades, assuming that conscientious students are also responsible drivers.
5. Install car safety features
Using a host of gadgets and features, you can ensure your car's protected against theft and curb risky maneuvers on the road. From an insurance company's perspective, these precautions reduce the likelihood of an expensive claim.
Devices that may reduce insurance premiums include:
Audible car alarms
Immobilizers
Steering wheel locks
Hidden kill switches
Rear camera
Blind spot alert alarm
Airbags
Adaptive cruise control
Automatic emergency braking
Lane departure warning
6. Set a higher deductible
Policy premiums shift in accordance with the deductible - the amount you pay before the insurance kicks in. A higher deductible lowers policy rates. In an article revealing the rising costs of car insurance, CNBC reported that increasing your deductible from $250 to $500 could reduce your premium by up to 30%.
7. Purchase a car that is cheaper to insure
The make and model of the car you drive are critical factors in determining the policy premium. High-value vehicles attractive to thieves are also a risky prospect for the insurer - so policy rates will spike. Similarly, newer models translate to costlier insurance. Before purchasing a new car, explore available insurance quotes and decide accordingly.
8. Buy multi-car insurance
Covering several vehicles under the same policy typically lowers insurance costs. Like any business, insurance companies are keen to sell as many policies as possible and reward multiple car policies with a discount. In most cases, a multi-car insurance policy will operate in the same way as a single-car policy. Any quote you obtain for a multi-car policy should already factor in your discount. Note that most insurance companies require all drivers under the same policy to be family members who live at the same address.
9. Bundle insurance policies
Buying multiple insurance policies from a single company is another effective means of reducing costs. For instance, you may receive a discount if you insure your car with the same company you use to cover your home or pet. When shopping around for a new car policy, inquire about discounts for bundling several few plans into one.
10. Shop around
Like many financial products, the best deals come through active price comparisons of as many providers as possible. This is the ultimate way to let insurers compete for a share of your wallet. Remember that when it comes to financial offerings, cheaper isn't always better - make sure that the coverage fits your driving habits and financial abilities.
11. Beware automatic renewals
Letting your current car insurer automatically renew your policy at the end of its term is a costly mistake. The insurer will almost always increase your premiums, locking you into an expensive policy. Treat a renewal notice as you would purchasing a new policy: review the proposed rate, compare it to other insurers and scout for ways to cut your rate. If you find a better offer, switch to a new insurer - you may have to notify your current insurance company in writing.