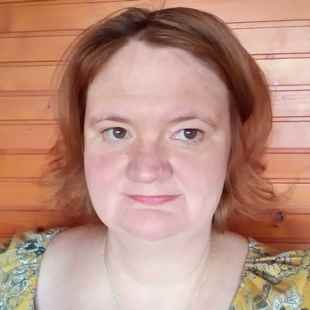 While cars are a necessity for many Americans, getting behind the wheel doesn't come cheap.
Introduction
While cars are a necessity for many Americans, getting behind the wheel doesn't come cheap.
Once you've purchased your car, insurance is probably the biggest expense you'll face as a driver, and evidence suggests that average premiums are on the increase. According to the latest data from the National Association of Insurance Commissioners, in 2018/2019, for instance, Americans spent an average of $1,204 per insured vehicle each year, which was 18.71% higher than the previous year.
With insurance being a legal requirement in most states, you may not be able to cut costs completely, but there are steps you can take that should help make your premiums more affordable. Here are our 12 expert tips.
1. Reduce Your Mileage
When calculating your car insurance premium, insurers will, of course, consider the number of miles that you drive. It stands to reason that the more frequently your vehicle is on the road, the more likely you are to be involved in an accident.
If you want to keep your premiums low, consider cutting out unnecessary trips in your car. Although certain journeys may be essential, walking shorter distances could be beneficial for both your health and your bank balance. Likewise, you could try carpooling to work or school or using public transportation.
2. Stay Safe on the Road
The car insurance industry is all about risk. If an insurer believes you are more likely to be involved in an at-fault accident, it will increase the amount it charges for your coverage.
By avoiding speeding tickets, DUIs, and other driving violations, you can make yourself appear a less risky proposition. According to the Insurance Information Institute, you will typically pay less for your insurance if you haven't had a moving violation or an accident within the past three years.
Many insurance companies will also offer you more favorable rates if you have taken a defensive driving course, as this will reduce your risk of being involved in an accident in the future.
3. Consider Usage-Based Insurance
If you're confident in your driving skills, taking out a usage-based insurance policy (UBI), which will monitor your driving habits through telematics or GPS data, can be a great way to reduce your premiums.
In fact, a study from TransUnion has revealed that UBI usage grew by 33% during the three months of 2022 compared with the previous quarter.
With this type of policy, your insurer will record information on your speed, the time of day you usually drive, your acceleration, and your braking. It can collect this information through a range of methods, including your in-car diagnostics systems, smartphone apps, or devices plugged into your vehicle.
If the data shows that you are a safe driver who is therefore less likely to be involved in an accident, the company may lower your premiums.
4. Improve Your Credit
Like your driving record, your credit rating is another factor that an insurance company will consider to assess the level of risk you represent. Unsurprisingly, drivers with a better credit score tend to qualify for more affordable premiums. The theory is that those who manage their personal finances well tend to be more responsible in all aspects of their lives, including road safety.
Under a similar logic, some car insurance providers offer good student discounts for younger drivers who have demonstrated responsible behavior by getting good grades in school.
5. Improve Your Car's Safety Features
By installing security features on your vehicle, you can reduce your car's risk of being stolen and may also lower your premiums. From your insurance company's perspective, taking these anti-theft precautions reduces the likelihood that you will make an expensive claim if your car is stolen and not recovered.
Devices that could reduce your insurance premiums include the following.
Audible car alarms
Immobilizers
Trackers
Steering wheel locks
Hidden kill switches
6. Choose a Higher Deductible
If you would like to pay a lower premium on your car insurance, you could consider setting a higher deductible when you buy your policy—if you can afford to do so.
By agreeing to pay an increased deductible, you will bear more of the cost yourself if you are involved in an accident or your car is damaged or stolen. As such, you will be a more attractive, and less costly, prospective customer when you're obtaining a quotef rom an insurance agency.
According to data from the Insurance Information Institute, you could save between 15% and 30% on your collision and comprehensive costs if you increase your deductible from $200 to $500. Increasing your deductible to $1,000 may lower your costs by more than 40%.
7. Buy a Car that Is Cheaper to Insure
The make and model of the car you drive is one of the most important factors in determining the amount you pay for insurance. If you drive a high-value vehicle such as a sports car, it will be more attractive to thieves. This increases the chances that it will be stolen and your insurer will need to settle an expensive claim.
Likewise, you will typically pay higher premiums for a newer model than you would for an older vehicle, as newer cars are typically more expensive to replace.
Before you buy a new car, it is worth running a range of insurance quotes on any model that you are considering. This way, you will have a fairly accurate view of the amount your premiums would cost before you commit yourself to making a purchase.
8. Consider Multi-Car Insurance
Covering several vehicles under the same policy will typically lower your insurance costs. Like any business, insurance companies are keen to secure as many customers as possible, and one of the simplest ways to do this is by increasing the number of vehicles they insure.
Although the amount you save will depend on the insurance company you choose, your savings could potentially be as high as 25%.
In most cases, a multi-car insurance policy will operate in the same way as a single-car policy. Any quote you obtain for a multi-car policy should already factor in your discount.
Note, most insurance companies require that all drivers under the same policy are family members who live at the same address.
9. Bundle Your Insurance Policies
Taking out multiple insurance policies with a single provider is another effective means of reducing your costs. For instance, you may receive a discount if you insure your car with the same company that you use to insure your home or even your pet.
While every company is different, some providers will offer discounts in the realm of 10% if you bundle your insurance. Insurer Liberty Mutual, for example, states that you could save $947 per year on your home and auto insurance by bundling these policies.
When you're shopping around for a new policy, it is worth contacting the companies you are considering and inquiring whether they offer any discounts for bundling your policies.
In addition, many insurers and price comparison sites will allow you to bundle your insurance policies when you receive a quote.
10. Shop Around
As with any financial decision, you are likely to get the best deal on your car insurance by comparing quotes from as many different providers as possible.
Be aware, however, the most affordable policy isn't always your best option. Before you purchase a policy, you should make sure that it offers all the coverage that you need and watch out for any loopholes buried in the fine print.
11. Watch Out for Automatic Renewals
It can also be a costly mistake to allow your existing car insurance policy to renew automatically when your policy comes to an end. In this case, your insurer will almost always increase your premiums, and you could find yourself locked into an uncompetitive deal.
As soon as you receive your renewal notice, you should check the rate your insurance company is offering you and then enter your details into a price comparison service to see if you could find a better deal elsewhere.
If you do decide to switch, you'll need to notify your current insurance that you do not wish to renew your policy. To avoid any future misunderstandings, it is best to do this in writing.
12. Practice the Art of Negotiation
Even if you would like to stay with your current insurer when your current policy expires, there could be room for negotiation. Once you've received your renewal notice (which is typically around 30 days before your coverage is due to end), call the company and ask if it can offer you a better deal. Remember, you are far more likely to succeed if you are polite and reasonable when getting in touch.
Conclusion
With stubbornly high inflation and spiraling household bills, many drivers are understandably concerned about meeting the cost of their car insurance. And while insurance is a necessity for drivers and a legal requirement in most states, following the tips outlined in this article could help you lower your premiums as much as possible.
References