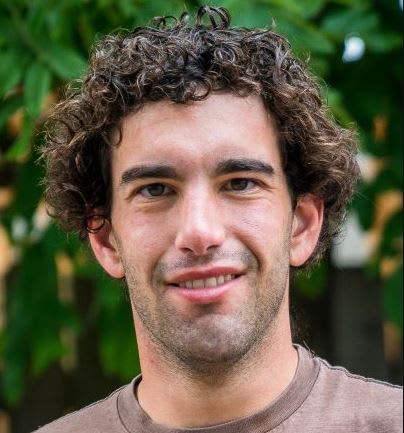 Owning a car can be expensive. Not only do you have to fill it up with gas, but there are other costs too. Finance, maintenance, service bills, and tire changes, to name a few. Plus, on top of this, you also have to pay for car insurance. However, the good news is that many drivers may qualify for more affordable car insurance policies.
We'll take a look at 10 ways to lower your car insurance rates.
1. Switch Providers
One of the simplest things drivers can do to lower their car insurance rates is to shop around for a new provider. If you've gone several years without an accident or your credit score has increased, you might find that insurance companies are willing to offer you lower rates than what you're paying right now.
Despite this, nearly a quarter of drivers say they have never switched car insurance providers.
When considering making a switch, be sure to compare quotes from as many car insurance providers as possible. Insurance companies can offer widely varying rates for the same driver, vehicle, and coverage. Each insurance provider also offers a unique set of discounts that you may qualify for. So, you want to make sure you're getting the best possible rate.
Before you jump to a new policy, contact your current insurance provider. They may be willing to match or beat your best quote to keep a loyal customer.
2. Increase Your Deductible
Another great way to lower your car insurance rate is to increase your deductible. This is the amount you'll have to pay out of pocket for repairs to your vehicle in the event of an accident.
The average car insurance deductible in the United States is $500, and these policies have an average annual price tag of more than $1,600. Policies with a $2,000 deductible—offered by most insurance providers—carry an average price tag of around $1,250. That's a $350 annual saving just for making this one change!
Of course, it's important to consider what raising your deductible means. With a $2,000 deductible, you'll probably pay entirely out of pocket for small repairs like broken windows, dents, and wheel damage. It's a good idea to put some of your premium savings into a rainy day fund to help cover these unexpected repairs.
Importantly, your insurance will still cover most of the cost if you get into a major accident or your car is totaled.
3. Reduce Your Coverage
Reducing your policy's coverage isn't right for everyone. But downgrading from comprehensive or collision insurance to a policy that only covers liability and medical costs can dramatically reduce your premiums. Collision insurance adds an average of $290 per year to car insurance policies, according to the Insurance Information Institute.
You might consider giving up collision insurance if the value of your car has decreased significantly since you first purchased your policy. For example, if your car has many more miles on it now and is several years older, the amount you pay for comprehensive coverage might be significant in terms of its total value.
You might also reconsider comprehensive coverage if you switched from leasing a vehicle to owning it outright. Most lease and financing programs require collision insurance. But once you own your vehicle, it's up to you to decide whether that policy still makes sense.
4. Keep Your Credit Score Up
You might be surprised to learn that car insurance companies take your credit score into account when calculating your premiums. The idea is that your credit score can help insurers determine how likely you are to file a claim.
Several states, including California, Massachusetts, Michigan, Washington, and Hawaii, prohibit insurers from considering credit scores. However, in all other states, poor credit could push your car insurance premiums up.
Improving your credit score can be a long process, but there are several ways to do it. First, make sure you're making on-time payments for all of your credit cards, loans, and other debts. You should also deal with any outstanding debts that have fallen into collections. Finally, you can pay down your credit cards to reduce your credit utilization ratio.
5. Drive Safely
Driving safely is one of the best ways to lower car insurance rates and keep them low. Accidents and moving violations like speeding tickets are reported to your insurer, which could drive up your rates.
You can demonstrate your commitment to safe driving to your insurer by taking a defensive driving course. Many insurers offer around a 10% discount on premiums for drivers who complete one of these courses.
A growing number of insurers also offer in-car monitoring devices that can help you get lower rates. These devices monitor your speed, braking behavior, mileage, and the times of day you drive. While unsafe drivers can end up paying higher rates after using one of these monitoring devices, safe drivers can save up to 30% on their insurance rates.
6. Look for Bundled Policies
You may get a discount on your car insurance by bundling it with home insurance, renters insurance, or another insurance policy from the same insurer. These multi-policy discounts typically range from 5%-20%, depending on the insurer.
You can also get a multi-policy discount by purchasing policies for multiple vehicles with the same insurer. Multi-vehicle discounts are usually around 5% per vehicle.
7. Switch to a Low-Mileage Policy
The average American drives 13,476 miles per year, according to the Department of Transportation. If you drive significantly less than this amount, you could save money with a dedicated low-mileage insurance policy.
Many insurers now offer pay-per-mile insurance for low-mileage drivers. With this type of policy, you pay a base premium plus a per-mile fee. The less you drive, the less you pay each month. You can track your mileage using an app or by reporting your odometer reading at the end of each month.
Even if a pay-per-mile policy isn't right for you, check with your insurer whether they offer other low-mileage discounts. Many insurers offer reduced premiums for drivers who fall below a certain annual mileage threshold.
8. Search for Discounts
Car insurance providers offer a dizzying array of discounts. There are discounts for safe driving, low-mileage driving, and bundling policies, but also many discounts for things you might not expect. Here are some types of individuals who may qualify for discounts:
Active-duty military members and veterans

Police, firefighters, EMTs, and teachers

Students with good grades

Customers who have been with an insurer for more than three years

AAA members
On many insurers' websites, there are long lists of discount options, and if you're not sure what discounts you might qualify for, don't hesitate to call your insurer and ask.
9. Drive a Different Vehicle
While it's not always feasible to switch vehicles, it's important to recognize that the car you drive can have a big impact on your car insurance rates.
Higher-priced vehicles will cost more to insure because they have a higher replacement cost in the event of a major accident. That doesn't mean you need to drive a junker, but you might consider buying a used car with more miles than one fresh off the lot.
Another factor to keep in mind is that some vehicles are more difficult and costly to repair than others. Foreign-made cars, for example, may require specialized parts—and your insurance premiums can reflect this. Popular vehicles like the Honda CR-V and Subaru Forester tend to be slightly cheaper to insure than similar, but less common vehicle models.
10. Pay for the Whole Year Upfront
Many car insurers offer customers a choice to pay monthly, semi-annually, or annually. Semi-annual and annual payments are often discounted. You have to pay more upfront, but it's cheaper than paying for your insurance once a month.
You may also be able to get discounts for certain payment methods. For example, some insurers offer a small discount if you link a bank account instead of paying with a credit card.
Conclusion
Car insurance can be one of the most expensive ongoing costs of owning a vehicle. The good news is that there are plenty of ways that drivers can reduce their insurance premiums.
Many drivers can cut their premiums just by switching providers, bundling their insurance policies, or seeking out discounts. You may also consider raising your deductible. How much you can save depends on your situation, but our 10 tips could potentially cut your insurance bill in half.
References