Establishing consumer trust is essential to both nurturing prospective customers and growing your market share.
By integrating TrustPilot star ratings on our BestMoney comparison charts as well as real user reviews on product review pages, we saw a 6% improvement on overall site performance - meaning more clicks, conversions, and higher ROI for our partners.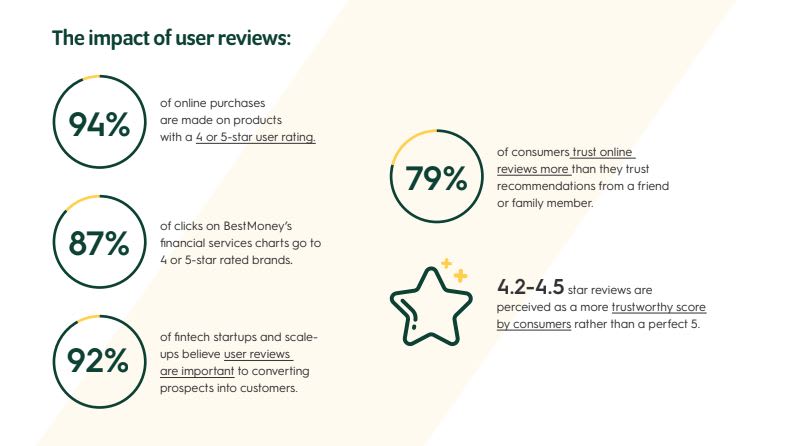 The impact of user reviews
How to raise your company's score:
Improving your TrustPilot score will help drive more conversions and build positive brand awareness. Here's what you can do:
Today: Encourage user feedback at the moment of purchase by including a link to your TrustPilot profile in confirmation emails
Tomorrow: Let your customers leave reviews by embedding the TrustBox widget onto your company's homepage
This month: Tackle user pain points and watch your TrustPilot score improve by leveraging TrustPilot Insights Tool



To learn more, submit your information here.