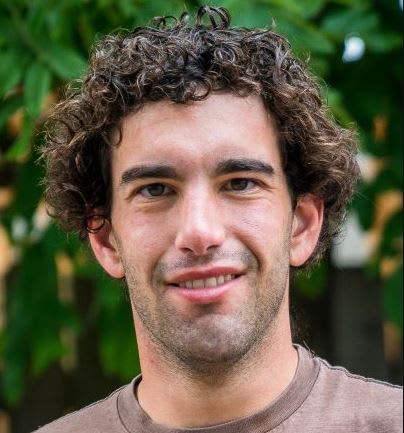 In 2020, COVID-19 created havoc in the financial, medical and commercial landscapes. Dramatic changes in the market resulted in shifts in fintech consumer behavior and online user trends, creating challenges as well as tremendous opportunities for marketers.


In 2021, marketers need to be ready to keep adapting and stay ahead of evolving trends. With COVID-19 vaccines rolling out, businesses and consumers alike will be trying to figure out what a post-pandemic world looks like in real time.
Now is the time to plan for 2021 so you can capture a bigger slice of the growing fintech market this year. Here are 5 trends to look out for: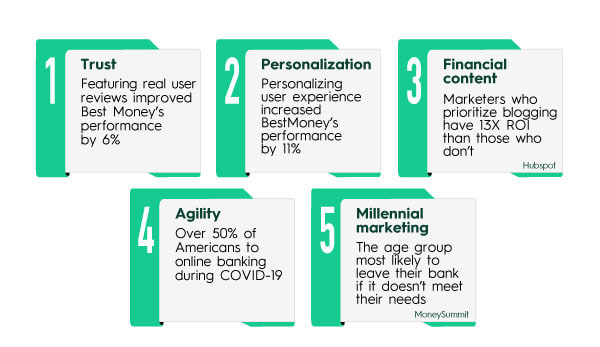 Trend #1: Develop personalized customer journeys
Personalization is already a strong trend in fintech. Analyst firm Forrester found that more than 40% of millennials want personalized account alerts, 32% want a personalized financial wellness scoring tool, and 30% want financial products recommended based on their current financial situation.
As consumers emerge from the financial upheaval of 2020, demand for personalization in financial products will be stronger than ever. As a fintech marketer, offering personalized solutions is key to remaining relevant in 2021.
We've seen the demand for offerings that match an individual's specific financial needs in our own products. For example, we modified our mortgage comparison site to display only lenders that will work with an applicant based on their current financial situation. When users land on our site, they're asked right from the start about what type of mortgage they're looking for and what their credit score is.
This simple change increased our site's performance by as much as 11%. While that's impressive, it's also not entirely surprising—with a personalized customer experience, our site now gives users more relevant information and points them towards a lender they can actually use.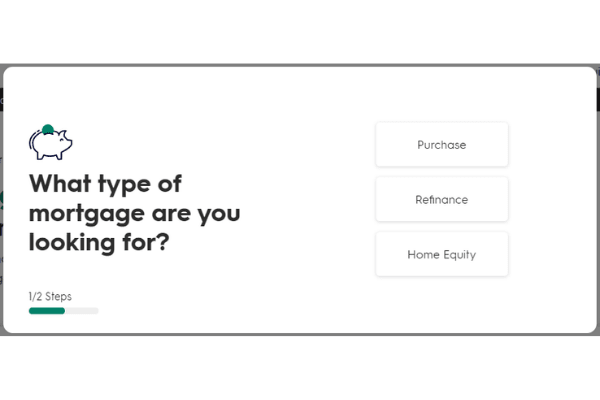 We took that lesson to heart and spent the second half of 2020 developing a personalized comparison shopping experience for our personal loans site. Loan seekers are asked to answer a quick 4-minute questionnaire about their financial needs so we can match them with loan offers they pre-qualify for. This way, customers can fast track their way to comparing multiple lenders and choosing the right loan for their needs.
In today's market, customers expect seamless online experiences that are custom-built for their financial situations. Building personalization into your customer experience is one of the best things you can do to increase performance in 2021.
Trend #2: Build trust with your customers
When it comes to building strong, long-term relationships with your customers, trust is paramount. In fact, in Deloitte's 2021 Global Marketing Trends report, one of the top trends the firm highlighted was the growing importance of trust: "By segmenting customers based on values, rather than more quantitative factors such as demographics, marketers can build stronger relationships and more effectively impact customer behavior."
A Local Consumer Review survey recently found that 79% of consumers trust online reviews more than they trust recommendations from a friend or family member. We see a similar trend on our fintech websites. To help BestMoney users choose the right financial products for their needs, we decided to integrate real user reviews from a third party (TrustPilot) into comparison charts and product review pages. As a result we saw site performance increase by 6%.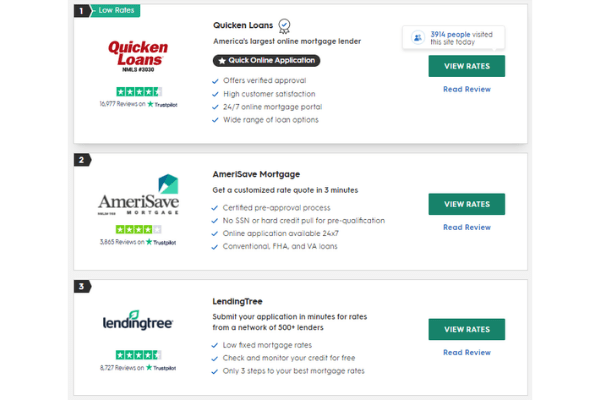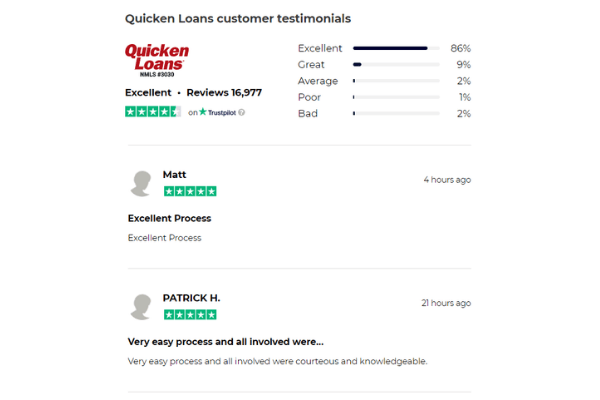 Trend #3: Cultivate financial literacy through valuable content
It's long been a truism of the digital age that 'content is king.' Thanks to the coronavirus pandemic, this has never been more true. People are now spending upwards of 16 hours a day online, compared to 12 hours a day in 2019. We expect digital consumption will continue to surge in 2021.
Simply hitting people with ads for a specific fintech product isn't enough to make an impact: 70% of people would rather learn about a company through articles than through ads, and more than one-third of Gen Z'ers have enrolled in a financial class or seminar.
So how can fintech marketers capitalize on this? First and foremost, make content a priority. Right now, only 55% of marketers invest in blogging as a top inbound marketing tactic. Yet research shows that marketers who prioritize blogging have a 13 times greater ROI compared to those who don't.
In addition to investing in blog content, focus on content that helps readers cultivate financial literacy. For example, webinars, videos, analytical articles, financial tips, and expert roundtables are all effective ways to impact people who are currently making financial decisions and considering the purchase of a financial product.
Trend #4: Respond to market shifts with agility
Due to the economic crisis, many people who were in good financial health just a few months ago now have trouble paying their bills. This caused changes in user behavior. For instance, In a survey we ran in May 2020, over 50% of respondents said that online banking made managing their finances easier in the few months after the COVID-19 outbreak.
Adding to these market shifts were government relief programs such as stimulus checks, Paycheck Protection Programs for businesses, and mortgage payment and rent suspensions. While the worst of the economic crisis may be behind us, its effects will last well into 2021. As a result, fintech companies need to be ready to make adjustments to quickly meet their customers' changing needs.
We've made changes to better respond to our users' new financial needs in the midst of the crisis. For example, the lending industry as a whole has taken a big hit in 2020, but business loans, in particular, stand out in volatility triggered by governmental aid. In response to the economical crisis, the Federal Government allocated $659 billion to the Paycheck Protection Program (PPP), which offered low-interest loans from private lenders to small businesses.
Accordingly, our Business Loans comparison website saw an increase in traffic in March compared to the previous month. In the purpose of answering these consumer needs, we shifted our focus to lenders who received PPP loan applications:
The messaging changed to address the pandemic and PPP loans
Campaigns targeted keywords such as "Paycheck Protection Program". "Paycheck Protection", "PPP", "Stimulus Loans" and "Stimulus Grants".
A more relevant user experience and allocation of traffic to our lending partners resulted in better site performance and ROI.
We're not the only ones making changes to meet customers' new financial needs. Some mortgage lenders have shifted their focus to meeting the needs of borrowers with new offerings,rolling out new resources and tools to help the millions of Americans who suddenly qualified for mortgage refinancing in a near-zero interest rate environment.
As we head into 2021 with a new vaccine, a new administration, and likely more economic stimulus on the horizon, it's increasingly important for fintech marketers to track the changing landscape and respond accordingly. The more responsive you will be to the financial needs of your users, the more relevant your brand will be.
Trend #5: Establish a strong Millennial marketing strategy
Millennials are a critical group for the success of any fintech brand. More than 90% of Millennials expect to encounter a significant financial event in the next three years, but only 27% have sought professional financial advice. At the same time, Millennials are more likely than any other age group to leave their bank if it doesn't meet their needs.
The good news is that fintech companies are already well-adapted to meet the preferences of Millennials. As a whole, they overwhelmingly gravitate towards mobile banking. Another way that fintech marketers can capitalize on Millennials' mobile-centric behavior is to leverage non-traditional marketing channels. According to Envision, 66% of Millennials are responsive to SMS ad campaigns.
In addition, Millennials demand personalized customer journeys. Bot assistants and AI play a key role in attracting this demographic. For example, SmartAdvice has racked up over 120,000 customers by offering AI-based investment advice and chatbots that replace traditional investment advisors are increasingly seen as the next step in fintech development.
Keep in mind that investing in engagement with Millennials is a long-term strategy. You might not see immediate results, particularly since many younger Millennials haven't yet reached their financial peak. But persistent engagement pays off in the long run: today's student loan borrower is tomorrow's mortgage seeker and investor.
Read the map to tailor tactics come 2021
2021 is shaping up to be the year that the world transitions from the COVID-19 pandemic to a new normal. For fintech marketers, the changes ahead provide an enormous opportunity to reach new customers and strengthen relationships with existing customers.
As you allocate your marketing budget, it's important to keep your eye on the overarching trends that will take center stage in 2021. Demand for personalized customer journeys and engaging content is likely here to stay, and the importance of Millennials for the growth of the fintech industry will only increase further. With smart marketing tactics, you can drive growth for your brand through these uncertain times.
BestMoney is a comparison marketplace featuring top financial brands in a wide variety of verticals including lending, banking, personal finance and insurance.
Let's grow. Leave your details here, and we'll be in touch with you shortly.