5KFUNDS api Visit 5Kfunds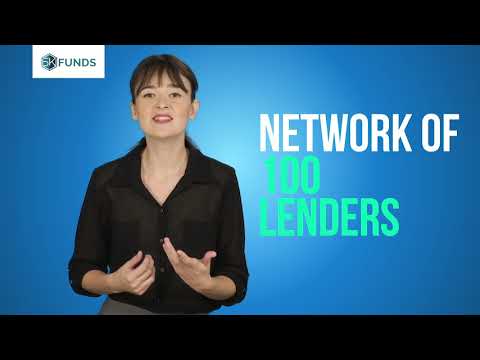 Best For?
With a fast application and the ability to get funds delivered directly to a bank account, 5Kfunds is a good solution for anyone looking for an efficient and affordable way to finance life projects, expenses, or other spending. Its partners offer competitive interest rates and a good variety of repayment terms, giving borrowers the opportunity to compare options before making a choice. 5Kfunds' simple application will also match you with the loan providers that are most likely to grant approval. Thanks to a network of reputable lenders, you can get better value as lenders compete for your business. Moreover, 5Kfunds doesn't put any limits on how you use your loan, making it ideal if you want the freedom to pick the best loan for your specific needs.
Loan Features
5Kfunds is not directly a lender, but it still provides customers with a range of options for personal loans. The company's network of lenders offer a solid range of loan amounts, alongside good interest rates and flexible loan terms. Should any questions arise during the process, 5Kfunds' US-based customer support is on hand to help answer any questions. 5Kfunds has a simple application, which takes only a few minutes before matching you to several lenders with options that match your needs and financial circumstances. Here are some of the highlights for 5Kfunds:
Straightforward application
Network of 100 reputable loan providers
Up to $35,000 in loans available for as long as 72-month terms
Competitive interest rates
US-based customer support
Match instantly to a lender
Reach customer support via email or telephone
Commitment to protecting customers' information
The Application Process
Getting started with 5Kfunds only takes a few minutes. The initial application process takes you through several pages and collects basic information, including personal details and some banking records. Once complete, the company instantly matches you to the best available lenders based on financial circumstances. It is important to remember that 5Kfunds' application only prequalifies candidates, but official terms and conditions for the loan are negotiated directly with the lender you are matched with. A positive feature of this process is that 5Kfunds does not require a credit check to get started, though a lender might require it for final loan approval. From start to finish, the application process takes under 10 minutes, and funds can be approved shortly thereafter once you agree on terms with your chosen loan provider.
Loan Terms - The Bare Basics
With a network of 100 reliable loan providers, 5KFunds can help borrowers find a variety of alternatives at competitive rates. The application process is intuitive, taking less than 10 minutes before capably matching you to several potential lenders. Once matched, the page that displays the possible choices is useful and easy to use.
The initial application does not require a credit check, and 5Kfunds is partnered with lenders that offer loans to borrowers with a range of credit scores. Before approval, some loan providers may require a credit check further into the application process.
5KFunds's lender network offers loans up to $35,000, with APRs between 5.99% - 35.99%. Furthermore, the company can help match you with a lender that fits your credit qualifications.
You don't need to submit any paperwork during your application, and even when you reach an agreement with your loan provider, all documents can be signed electronically. In addition, it is also worth noting that 5Kfunds' services are completely free. The company does not charge customers to apply or match with a lender. The company does collect a small fee after you are matched.
Repayment Terms
One of the areas where 5Kfunds stands out is the repayment terms available from its network of lenders. The company's partners offer loans from less than $1,000 up to $35,000. For most of the loans, you can choose terms between 2 and 72 months. These terms offer flexibility when combined with the rates offered, and allow customers to find terms that are tailored to their individual circumstances. It is important to keep in mind that the rates quoted by 5Kfunds' websites are representative, and individual lenders may offer slightly different terms when you reach the negotiation stage.
Privacy & Security
5Kfunds places emphasis on customers' information security. It uses industry standard protections and secure servers to protect all valuable personal details. Additionally, all data is encrypted using bank-level security protocols. With a thorough privacy policy, it is transparent about the information it collects, as well as how it's used. 5Kfunds does not share your information without your consent, although it does distribute some details to partners and service providers. We were happy with the level of seriousness 5Kfunds dedicates to information security.
Help & Support
One of the best features of 5Kfunds is its supportive customer service. The company offers US-based support that can be reached by both telephone and email. The phone line is available during business hours on weekdays, while the email channel is open 24/7. When we called, we did not wait long before representatives answered our questions promptly and effectively. Via email, we found that the company usually replies in a short time with professional and knowledgeable responses. Apart from dialogue with representatives, the company's website also features an informative FAQ section to help tackle lending basics.
Summary
Access to a network of reliable loan providers means 5Kfunds is able to give customers a high degree of choice when it comes to personal borrowing. With a simple application process that effectively matches you with a range of lenders, 5Kfunds delivers an easy way to compare different borrowing options as providers compete to give you a loan. While it could offer a slightly higher range of loan amounts, the company's combination of terms and interest rates make for a blend of convenience and flexibility. Individuals looking for a quick and efficient way to access funds while reviewing all their choices will appreciate 5Kfunds effective solution for comparing available borrowing options.
Physical Address
5Kfunds Corp.
11041 S Eastern Ave
Henderson, NV
89052
5KFUNDS api Visit 5Kfunds