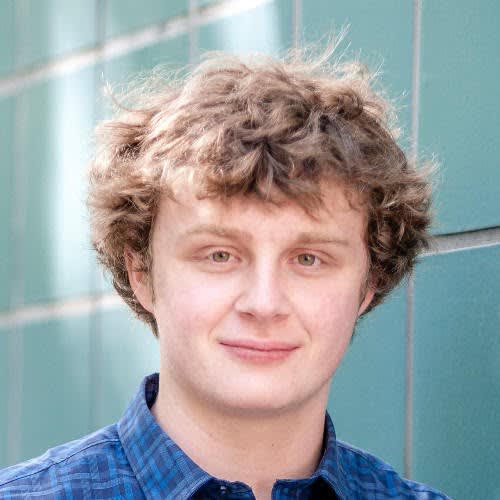 American Express™ National Bank summary
American Express National Bank®, Member FDIC, is one of the largest credit card companies in the US, offering excellent rewards and customer service for years. American Express™ online banking options are a great choice for anyone interested in an online-only banking experience. With a cutting-edge design, relatively high-interest rates, and no-fee banking, American Express™ has everything most users are looking for in an online banking platform.
Pros
No minimum deposits
FDIC coverage
Fee-free
Cons
No checking accounts
No check scanning
Advantages Over Regular Bank
Online banking offers a higher level of convenience compared to traditional banking options. These are just a few of the main reasons to consider switching to online banking through American Express™.
High-Yield Savings Accounts and CDs
If you're looking for a way to save money through online banking, American Express National Bank™ offers two options. Their high-yield savings account currently comes with a 0.40% APY—probably not enough to make you rich, but still a competitive rate during the COVID-19 pandemic.
Similarly, American Express™ certificates of deposit (CDs) are available with up to 0.55% APY, just below their high-yield savings accounts rate. Interest rates get higher when you commit to more extended periods—the APY is only 0.10% for six-month CDs compared to 0.55% for 60 months. Again, these are far above the national average rates currently available.
With a CD, you'll lock in your rate in advance—you won't have to worry about losing returns during bear markets, but you also won't get a rate increase if the market picks up. Keep in mind that you'll lose some of your accumulated interest if you withdraw your cash before the maturity date.
Online Access
With American Express™ online banking, you'll be able to connect your accounts with as many as three external accounts. The online banking portal also supports recurring deposits, making it easy to move money between your accounts automatically.
You can access your accounts 24/7 in online banking to make transfers, check balances, get help, and more. American Express™ also allows customers to mail physical checks for deposit into their accounts along with automatic deposits.
What's Missing?
With that being said, online banking can't offer everything that's available in a conventional bank. For example, American Express™ bank accounts are managed separately from credit cards, so you'll need to create two online accounts in order to manage them. Most traditional banks provide more accessible ways to integrate your bank account with a credit card from the same institution.
Similarly, American Express™ offers savings accounts but no checking accounts, so you'll need to move your money to another account before withdrawing. This process only takes one to three business days, but it still requires some advance planning.
Interest Rates and Fees
Fees are another area in which most conventional banks lag behind their online counterparts. Traditional banks typically charge a wide range of fees, including statement fees, ATM fees, minimum balance fees, overdraft fees, and more.
On the other hand, American Express™ online banking doesn't charge any fees at all. You won't have to keep a minimum balance or meet any additional requirements. In other words, you'll save money without having to go to any extra effort.
Favorable interest rates are one of the main reasons to switch to online banking. As described earlier, American Express™ provides top rates on both certificates of deposit and high-yield savings accounts.
High-yield savings accounts pay out 0.40% in APY, and there aren't any fees or penalties for withdrawals. That said, savings accounts are legally limited to a maximum of six withdrawals per month.
Certificates of deposit range from 0.10% for six months to 0.55% for 60 months. While the raw numbers are lower than the yields for high-yield savings accounts, you could still come out ahead if rates fall even further later on.
The downside to CDs is that you'll be charged a substantial penalty for early withdrawals. The early withdrawal penalty for CDs with terms of less than 12 months is 90 days of interest. That jumps to 270 days for periods of 12-36 months, 365 days for 48 months, and 540 days for 60 months.
Customer Service
Customer service can be unpredictable at both traditional and online banks. Fortunately, American Express™ offers consistently excellent customer support, making it easy to resolve issues quickly.
If you run into any problems with your account, check the Help Center for detailed answers to various frequently asked questions. From there, you can call American Express™, complete an online form, and wait for them to return your call, or chat with an agent. Customer support is one of the main advantages of American Express™ over many conventional banks.
Mobile Apps
American Express™ provides a mobile app for its online banking interface.
Security
Like other major credit card providers, American Express™ uses powerful security practices to keep your information safe. From suspicious activity alerts to account monitoring, purchase confirmation, automatic session timeouts, and unique personal security keys, you'll have everything you need to protect your money and personal data.
Conclusion
While American Express™ comes with a few notable drawbacks relative to some other online banks, it offers advanced technology, favorable terms, and unique services. Unless you need a checking account, or digital check scanning, the competitive interest rates, customer support options, and impressive security measures make it a great all-around choice for saving money online.
This review was prepared by Top10.com in their personal capacity. The opinions expressed in this product review are the author's/company's own and do not reflect the view of American Express National Bank™ nor American Express Company™.