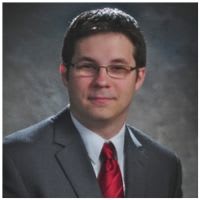 COVID-19 has changed the way we do business. Purchases and transactions that used to require in-person interactions have been replaced with simple online processes that can be completed from home. The mortgage industry has been making such adjustments as well, and in-person interactions are becoming less and less necessary when closing on home loans. Here's what you need to know.
The world is changing before our eyes. Coronavirus makes simple in-person transactions less straightforward as people try to physically distance themselves to avoid catching the disease.
One of the biggest transactions you make in life is buying a home with a mortgage. This usually requires a meeting with a notary to sign the closing documents. The process may change to a more convenient option soon which is great news for those looking to avoid in-person contact.
Virtual and Remote Closings May Become More Common Very Soon
Technology allows people to do many things online that used to be done in person. Closing on a home without physical interaction may be added to this list shortly. In fact, some home closings have already moved entirely online. Though they aren't commonplace yet.
It's important to understand the terminology lenders use if you want to close remotely when buying your next home. The exact terminology may vary from lender to lender. Verify what the below terminology means with your lender before moving forward.
Compare the top lenders
Common Remote Lender Terms
E-closing
E-closing is a term that many think means you close virtually. That isn't usually the case. Instead, e-closing only results in signing some documents in electronic form at closing. You must still see a notary in person and sign some documents using pen and paper.
IPEN
The next level of electronic closing is In-Person E-Notarization (IPEN). With this type of closing, you still meet a notary physically. The difference is you sign and the notary notarizes all paperwork digitally. The notary must still verify your identity face-to-face with this method.
RON
What most people refer to as an e-closing is actually called Remote Online Notarization (RON). This is the most complete way to close on a home and mortgage remotely. With this process, you meet with a notary online using approved audio-visual software.
Notary
The notary verifies your identity by looking at you and your ID digitally. You may have to hold your driver's license or other identification up to the camera. This allows the notary to verify you are who you say you are.
Additionally, notaries may ask you questions only you know the answers to. This often includes credit or other background information gathered from databases.
States Have Started the Process but Others Are Still Behind
Over half of the states have passed laws to start allowing complete virtual closings. Lately, more states have been passing such laws quickly.
These laws vary from state to state. Some are temporary due to coronavirus. Others are permanent. Congress has even introduced bills to address this. They haven't passed, though.
Additionally, each locality's rules for recording mortgage documents may vary. This means mortgage companies have to make sure their processes and procedures comply with each state's and locality's guidelines before virtual closings can happen.
Trying to coordinate the rules of many different entities can be overwhelming and it slows down the adoption of RON closings. That said, it can happen.
Pros and Cons of Remote Closings
Remote closings have benefits. This process allows you to close on your mortgage anywhere you have a reliable internet connection. In the current environment, it also allows you to stay physically distant. Remote closings eliminate paper in the closing process, which is a nice benefit if you prefer electronic documents and storage.
Even so, remote closings aren't all good. Your closing time can suffer a delay if you have technical problems with the software or you don't have a reliable internet connection.
Those that prefer paper documentation have to print out their closing documents after they receive them. It can be more challenging to discuss questions about items on the paperwork. You can't easily point to a particular section of an electronic document on a webcam.
Tech-Savvy Lenders May Adopt RON Closings Fastest
If you want to close on your mortgage using the RON process, it's crucial to pick a mortgage company that can perform this service. There's no list of mortgage providers that offer remote closings in different areas.
You're best off contacting the mortgage companies you're considering. Ask if they have the capability for a remote closing in your area before you apply for a mortgage.
Be sure to clarify what their terminology means before moving forward. It's important to stress that you want a RON closing. This way, you don't have to meet a notary in person.
In my experience, online lenders tend to focus on customer experience and implementing technology faster than brick-and-mortar banks. They already work remotely with customers regularly. It makes sense these lenders focus on offering options, such as e-closings and RON,
Recommended lenders
Quicken Loans
Quicken Loans has already started closing select mortgages with the RON process. Where possible, they offer a quick application process and fast pre-approval for potential borrowers. Rates are updated daily, and there are a lot of loan options available.
Quicken Loans Visit Quicken Loans
Better.com
Another option in the future may be Better.com.. They're waiting on guidance from federal agencies and their partners before moving forward with RON closings in certain areas. Even so, Better.com may make exceptions in some instances according to their FAQs. There are no origination or lender fees and no commission.
Better Visit Better.com