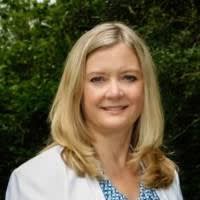 Universal Partners FX summary
Universal Partners FX is a currency exchange company that has been in business for over 10 years. It offers fast, safe and secure money transfers to over 200 countries, with bank-beating rates and no added fees.
Pros
24/7 transfers to 200+ countries in 40+ currencies
Consistently beats high-street bank rates
Zero added transaction costs
Cons
Transactions settled by a bank, debit or credit card only
No cash pickup centres
Universal Partners FX Fees and Rates
Universal Partners FX does not generally charge transaction fees, except in some cases for small transfers.
How Does It Work?
You can register with Universal Partners FX in minutes. The process is quick, easy and simple.
After you have an account, follow these steps:
Log into your account.
Select the currencies you want to exchange; for example, British Pounds to U.S. Dollars.
Enter the amount of money you want to transfer.
Review your live exchange rate quote from Universal Partners FX.
Book your payment.
Send funds via bank transfer, debit card, or credit card (in most cases).
Track your funds anytime, from anywhere.
Universal Partners FX will make your payment as soon as they receive the funds, on the same working day. Transfers take 11 minutes on average.
How Long Does It Take?
It takes minutes to create an account with Universal Partners FX. In a few more minutes you can set up a transfer, and if you accept the initial rate quote provided, Universal Partners FX makes your payment as soon as they receive your money.
If you want to make the transfer when the rate hits a certain point, you can set up a rate target and have your transfer go through when the conditions you have specified are met.
Universal Partners FX Top Highlights
Universal Partners FX stands out with these features:
Worldwide transfers to over 200 countries in 40 currencies
Access to competitive exchange rates via global banks and partners
Claims world class technology and first-class customer service
No additional fees in most cases
100% secure, fast and transparent online platform
5-star rating on feefo; 2020 Gold Trusted Service Award
Customer Support
You can call Universal Partners FX at +44 (0) 20 7190 9559, or directly call one of the Universal Partners FX teams below:
Settlements: +44 (0)203 744 3181
Admin: +44 (0)203 807 7486
Inquiries: +44 (0)207 190 9559
If you'd rather have someone call you back, you can fill out a Call Back Request form online.
Account managers operate during office hours of 8 am to 6 pm and may be reached during out-of-office hours of 6 pm to 11 pm. The company says that if something urgent arises, calls can be made at any time to your account manager.
You can also email Universal Partners FX at enquiries@upfx.co.uk.
Privacy and Security
Universal Partners FX says their transfers are 100% safe. Universal Partners FX is authorized and regulated by the FCA (registration number 820037). The FCA requires them to maintain levels of capital adequacy, hold client funds in separate accounts, and maintain robust internal risk management.
Universal Partners FX's platform is secure. Their partners are ISO/IEC 27001:2013 compliant and regularly review processes and systems to ensure the highest levels of security.
Summary
Universal Partners FX has been in business for years. It has a large payment engine of billions per year to thousands of corporations and private clients. The company promises bank-beating currency exchange rates and superior market knowledge so you get a competitive deal as you safely and quickly send money around the world.