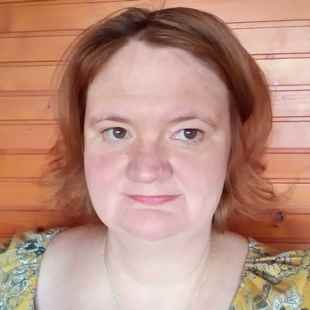 Upgrade Triple Cash Reward Visa® summary
Online lending platform Upgrade, founded in 2017, offers the Upgrade Card, which acts as a hybrid between a credit card and a personal loan. It allows borrowers to make charges as they would on a credit card while making monthly repayments at a fixed amount, just like with a personal loan. Borrowers won't have to pay any monthly fees and will receive an APR of between 14.99% and 29.99%.
Pros
Unlimited 3.5% cash back on health, auto, and home spending
No annual fee
Cons
APRs can be high
Can't use card at ATMs
Upgrade Triple Cash Reward Visa®
at a glance
Eligibility (credit score)
Doesn't cover bad credit
4.0
Security
FDIC insured, SSL/AES encryption and supports 2 factor and biometric authentication
5.0
Customer service
Multiple communication options, wide range of hours
4.0
Online experience
Excellent site and app with detailed FAQs, help center, and transparency of rates and features
5.0
Upgrade Triple Cash Reward Visa® Visit Upgrade
Overview
The Upgrade Card is designed to combine the flexibility of a credit card with the stability of a personal loan. Although the lender uses the umbrella term of Upgrade Card, there are 4 card types available: Cash Rewards, Triple Cash Rewards, Bitcoin Rewards, and Upgrade Card. The most suitable card for you will depend on the type of rewards you'd like to earn, as well as your credit profile. See below for more details on rewards and cashback.
You can use your card at participating retail locations or have the funds sent directly to your bank account. Once you begin making transactions, you can pay down balances in equal amounts at a fixed rate each month.
Suitable for?
The fixed monthly repayments and multiple card options could make Upgrade a good choice for those on a strict budget who want a tailored financial solution. The Upgrade Card is specially geared towards borrowers seeking to improve their credit scores.
With the Bitcoin Rewards card offering 1.5% back in Bitcoin on payments, this could be a strong match for those interested in cutting-edge financial technologies.
The Cash Rewards card, offering 1.5% rewards on all purchases, may work for borrowers who spread their spending. Likewise, the Triple Cash Rewards Card could suit those who purchase more in the home, auto, and health categories, thanks to unlimited 3% cashback in these areas.
Upgrade also offers a $200 welcome bonus after offering a Rewards Checking account and making 3 debit card transactions.*
The recent launch of an Upgrade app could also make the platform attractive to digitally savvy customers who prefer to manage their finances on the go.
Interest Rates & Fees
All 4 card types under the Upgrade Card umbrella are fee-free, which is one of the product's most attractive features.
It's also worth noting that you'll be subject to a 1.5% transaction fee on the sale of Bitcoin via the Bitcoin Rewards card, which will be deducted from the proceeds of your sale.
Rewards & Cashback
The Upgrade Card has 4 versions, with 3 of these offering rewards.
Cash Rewards: unlimited 1.5% cashback on payments
Triple Cash Rewards: unlimited 3% cashback on payments from the home, auto, and health categories and 1% on other purchases
Bitcoin Rewards: unlimited 1.5% back in Bitcoin on payments
Welcome Bonus: Earn a $200 bonus after opening a Rewards Checking account and making 3 debit card transactions.*
The above card types are available to those with an average to excellent credit score. If your score is lower, you could qualify for the Upgrade Card, but this doesn't offer any rewards.
The Application Process
To start the application process, you'll need to enter information such as your name, address, Social Security number, and income before creating an account with Upgrade.
Based on this information, the lender will determine the amount of credit available to you. While Upgrade states its lines of credit are typically below $25,000, it is possible to borrow up to $50,000.
Upgrade will perform a soft search on your credit history to determine how much you are eligible to borrow, but this won't affect your future credit score. If accepted, your APR will depend on factors such as your credit profile, credit usage, and the amount you have requested.
Once your application has been approved, you should receive your card within 7 to 10 business days.
Help & Support
You can contact Upgrade via phone, email, or social media. Its phone support hours are 6 am to 6 pm (PT), Monday to Friday, and 6 am to 5 pm (PT) on Saturday and Sunday.
Security
If you apply for one of its products, Upgrade will request your personal and banking details and will then verify this information to check your credit score. However, it will not share your personal details with any third party other than its partner banks. Full details of Upgrade's security policy are available online.
Upgrade's cloud infrastructure, which is provided by a third party, is encrypted to protect customer data and the lender's services are SOC1, SOC2, and SOC3 compliant—a standard of data security set by the American Institute of CPAs.
In addition to using a firewall, intrusion detection systems, malware detection systems, and data loss prevention systems to protect against fraud, Upgrade carries out vulnerability scans and ensures none of its employees have access to your password. Furthermore, all of Upgrade's customer-facing services carry an SSL (Secure Socket Layer) certificate.
FAQ
Can I use my Upgrade Card with my phone or device?
Yes, you can add your card to Apple Pay or Google Pay and pay with your card at participating retailers.
Can I use my Upgrade card at an ATM?
No, this feature is not currently available.
How do I make my first draw?
Once you log in to your account, you can request a specific draw amount from the dashboard.
Does Upgrade have an app?
Yes, it recently launched the first version of its mobile app, which enables you to view and update your account on the go.
Conclusion
If you're looking to avoid hefty fees on your borrowing, taking out a line of credit with Upgrade could prove an attractive option. As well as offering the security of fixed monthly repayments, you could qualify for generous rewards. The company's APRs range from 14.99% - 29.99%
, which could make it a more expensive option at the latter end of the spectrum. For many customers, the biggest challenge may be understanding the lender's hybrid model. However, once you get to grips with it, the Upgrade account is extremely easy to manage.
Upgrade Triple Cash Reward Visa® Visit Upgrade
Methodology
This review was compiled using information on Upgrade's website and by contacting its customer service team via email.
Disclaimer
* To qualify for the $200 welcome bonus, you must open and fund a new Upgrade Rewards Checking account and make 3 debit card transactions within 60 days of your Upgrade Card account opening. The bonus will be applied as a one-time credit to your account and will not otherwise reduce the amount of your regular monthly payments. The bonus credit will be posted to your Upgrade Card as a rewards credit within 1-2 billing periods following the third debit card transaction on your Rewards Checking account. Your Upgrade Card must be in good standing to receive a bonus.