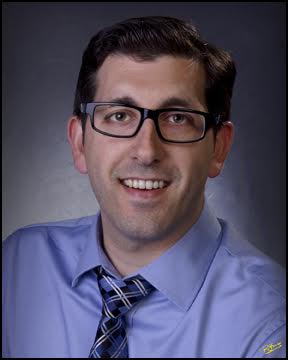 LendingClub summary
LendingClub is one of the most flexible lenders on the market. The company offers an online application process that can be finished in minutes, funding issued within a few days, and manageable, pre-agreed monthly payment schedules.
Pros
Approval within minutes
Flexible repayment terms
Cons
Good credit required
Healthy financial history required
Ideal For
Small businesses that need immediate access to capital
Borrowers that want transparent and simple repayment terms
Why Choose Lending Club?
Lending Club provides nearly immediate credit lines to businesses for use in covering a variety of expense types. Once approved, users will be notified of how much credit they are entitled to, and enjoy predictability with fixed, low monthly payments.
By taking out a line of credit with Lending Club, you enable your business to:
Purchase equipment, improve operations, and generate more revenue with new equipment
Hire new employees, invest in employees
Consolidate debt, move from high interest debt into a simple and transparent monthly payment
Expand your location, give your business the ability to expand its current location - or take another one
Lending Club prides itself on being a transparent organization, willing to share information about their company, and give straight answers to all inquiries. Whether users want more information about the company and its management team, the borrowing and investing process, news and updates, or help with specific issues, Lending Club will happily provide the information you are looking for.
What it Offers
1 – 5 years repayment length
$1,000 to $300,000 loans
5.99% - 25.90% APR
620 FICO minimum
Get a quote within minutes
Funding in as little as 48 hours
No prepayment penalties
No teaser rates or hidden fees
More Reasons to Choose Lending Club
Lending Club is the world's largest online credit marketplace, facilitating personal loans, business loans, and financing for elective medical procedures. Borrowers access lower interest rate loans through a fast and easy online or mobile interface. Investors provide the capital to fund the loans in exchange for earning interest.
The company operates completely online with no branch infrastructure, and uses technology to lower cost and deliver a superior experience. Cost savings are passed on to borrowers in the form of lower rates and investors in the form of attractive returns. They are transforming the banking system into a frictionless, transparent, and highly efficient online marketplace, helping people achieve their financial goals.
They offer an award winning approach to investing and borrowing. Below is a collection of awards and recognitions the company has accumulated over the years:
Economist Innovations Award, Winner: Consumer Products
Inc. 500, Ranked one of America's Fastest Growing Private Companies
Best Place to Work in the Bay Area 2014, Best Places to Work Winner
Bay Area Tec & Innovations Awards 2014, Winner: Best CEO
America's Most Promising Companies 2014, #5: Top 25 Companies
Minimum Qualifications
To apply for a Lending Club loan, you must be in business at least 12 months under the current ownership with at least $50K in annual revenues.
Information required by Lending Club and its investors will change depending on users individual circumstances, but will normally consist of their own personal details and their business metrics (gross sales, net profit, expenses and financials.)
If your business is registered in Idaho or Iowa, you cannot currently apply for a business loan from Lending Club. The safety of all applications is secured by TRUSTe Certified Privacy and DigiCert, dual-layer protection for all of the information you provide online.
What's Unique About Lending Club?
They understand that your business is your lifeblood, recognizing how important access to funds are for a small business. They believe in full transparency, transforming banking to make it more efficient and consumer friendly. Additionally, they operate completely online with no branch infrastructure and uses technology to lower costs and provide exceptional customer service. With Lending Club, customers will never be charged for hidden fees or subjected to any prepayment penalties. Customers will have access to a dedicated client advisor who will guide users through the process and will always be a phone call away.
They are also America's largest online credit marketplace with over $20 billion in funds issued. With Lending Club, customers get the financial strength and stability of a publicly traded financial institution (NYSE: LC) but the dedication and attention of a local business.
Repayment Terms
When repaying a business loan from Lending Club, users have a number of options, but the monthly payments are always fixed. Requestors can select any length between 12 months and 5 years. There are no prepayment penalties either - you can reduce your interest payments by clearing the debt sooner. Interest rates start at 5.99% with up to 0.99% origination fee; and maxes out at 25.9% with up to 6.99% origination fee. You have a 30-day grace period for late payments.
Lending Club Keeps You Safe & Secure
Lending Club is TRUSTe certified for customer privacy, so any information entered on the site is protected by TRUSTe's security review process. Login information is never shared, and the company doesn't sell customer data to third parties. Celtic Bank, the institution through which loans are provided, has a separate privacy policy listed on the Lending Club website for customers to review.
Help & Support Availability
Lending Club can be reached through a number of channels, whether you want to interact directly via social media, e-mail or phone support. Users can also grab a lot of their answers from the knowledgebase on their website, stocked with an indexed FAQ section and popular topics list. There's a blog as well.
We contacted Lending Club via Twitter and e-mail to get some more information for this review – all responses were prompt and friendly, we had our questions answered the first time.