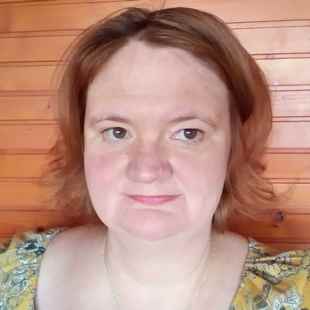 Headway Capital summary
Headway Capital is an online lender providing credit to small business owners. Built around the principle of flexibility, the Chicago-based company offers loans between $5,000 and $100,000, with 12, 18, or 24 month repayment terms. Revolving lines of credit also enable business owners to draw funds (up to their available credit limit) when they need to, without having to reapply for credit.
Pros
Dedicated US-based customer service team
Choice of monthly or weekly repayments
No early repayment penalty
Cons
24/7 support not available
Not available in all 50 states
Headway Capital
at a glance
Online experience
Good online resources, but no access to rates
4.0
Customer services and support
Multiple ways of reaching lender but limited hours
3.0
Variety of loan types
Offers most loan types
4.0
Loan amount range
Loan amount up to $200K
3.0
Eligibility
Doesn't cover bad credit, low revenue, new businesses
4.0
Overview
Alternative online lender, Headway Capital, provides loans for small business owners who may not qualify for credit with traditional banks. The lender's transparent fee system ensures customers won't be hit with additional charges for making early repayments, while bank-level security protects borrowers against data breaches.
Headway Capital Visit Site
Why Headway Capital Is Good For Your Business
Headway Capital's lending model is especially suitable for those who may face unexpected expenses as a result of changing levels of demand or upheavals in the market. Because its loans are based on revolving lines of credit, you can borrow up to a pre-set amount and only draw and pay interest on the funds you need at any given time. Once you've paid down this debt, you can then borrow again (up to your available credit limit), should the need arise.
Loan Features
Headway Capital offers business lines of credit with a fast and simple online application. Key features include:
Revolving credit
Non-compounded interest
No early repayment charges
Draw fees of 2% (may vary by state)
Application Process
Headway Capital's online application process can be completed within a couple of minutes. To complete an application, you'll need to create an online account and provide business information along with information about the business owner. As part of the application, you'll be asked to connect your bank electronically in order to securely verify your business's cash flow, which will give you the most accurate offer possible in just minutes, if approved.
Before signing the contract, you'll be able to customize your offer by selecting the initial draw amount based on the final offer and your needs, and preferred repayment term.
How Much Can You Borrow?
Headway Capital offers lines of credit between $5,000 and $100,000. In order to qualify, you'll need to meet the following requirements:
have been in business for at least a year
have an annual revenue of $50,000 or more
have a credit score of 560 or above
You should also be aware that Headway Capital doesn't operate in the following states:
Arkansas
Connecticut
Michigan
Montana
Nevada
North Dakota
Rhode Island
South Dakota
Vermont
Repayment Terms
If you take out a loan with Headway Capital, you can select a repayment term of 12, 18, or 24 months. You can also choose whether you would like to make repayments on a weekly or a monthly basis.
The amount of interest you pay on your loan is dependent on the information you provide in your application. To give you an indication of approximate interest rates, the website's business loan calculator assumes a monthly rate of 3.3% with a 2% draw fee (No draw fee in CO, GA, IN, NJ and OK).
How Safe Is It?
Headway Capital offers bank-level data security and encodes all its information through 128-bit encryption, which is widely regarded as unbreakable.
Help & Support
If you have a question or concern about your loan, you can contact the company's US-based support team via phone, email, or fax. Its customer service hours are 8.30 am to 5 pm CT, Monday to Friday.
The website also has an extensive help resource section, which contains business management tips, financial guides, glossaries, and details about various types of business funding.
T: Customer support: (866) 698 8494
E: support@headwaycapital.com
Summary
If you're a small business owner who needs funds to cover unexpected expenses quickly, Headway Capital could provide you with the help you need. Although the lender doesn't operate in all 50 US states, features such as bank-level encryption and a transparent fee structure certainly make it an attractive proposition for those in eligible regions.
Physical Address
Headway Capital, 175 W. Jackson Blvd, Suite 1000, Chicago, IL, 60604
Headway Capital Visit Site